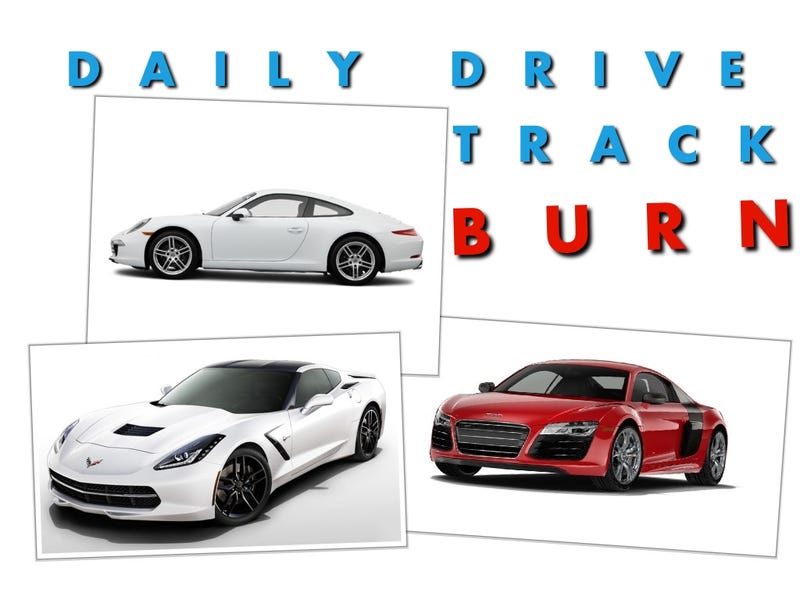 OK, two questions: 1) Are you under 55 years of age? 2) Do you want to burn the C7 Stingray?
Chevy wants you to love the C7 Stingray - but only if you're too young to gain membership to AARP. Have they been successful in tearing you away from the likes of the 911 and R8?
From Wikipedia:
"The Corvette has become known as an old man's toy. About 46 percent of Corvette buyers in 2012 through October were 55 or older compared with 22 percent of Audi R8 and 30 percent of Porsche 911 customers. The head of Chevy marketing, Chris Perry, acknowledges that too many people see it as the car of "the successful plumber." John Fitzpatrick, Corvette's marketing manager said "It's the old saying, 'Nobody wants to be seen driving an old man's car, but everybody wants to be seen driving a young man's car."
Damnnn. So, is Oppo young and hip enough for the new Corvette?
2014 Porsche 911 Carrera
Max. Power: 350 hp
Acceleration 0 - 60 mph: 4.6 sec
Top Track Speed: 179 mph
Fuel Consumption Highway (est): 27 MPG
MSRP: $84,300
2014 Audi R8 V8
Max. Power: 430 hp
Acceleration 0 - 60: 4.4 sec
Top Track Speed: 188 mph
Fuel Consumption Highway (est): 20 MPG
MSRP: $114,900
2014 Chevrolet Corvette Stingray
Max. Power: 460 hp
Acceleration 0 - 60: 3.8 sec
Top Speed: 186 (est)
Fuel Consumption (est): 29 MPG
MSRP: $51,000
Top Gear — Audi R8 V8 vs. 911 Carrera 2S (from 2008)
And of course, remember: