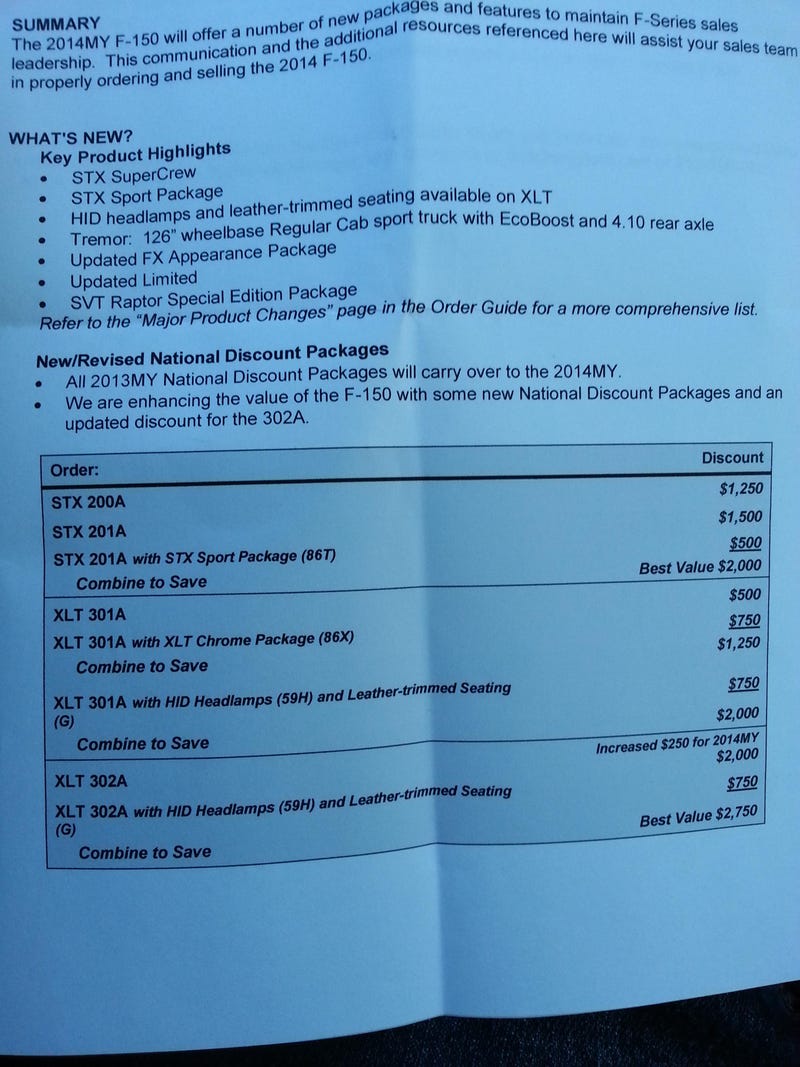 Was at my local Ford dealer so I asked about the Tremor. Only a few people knew what I meant but the sales manager pulled up something dealerships were sent. No pricing details released but I thought I would share what I got.
Talked with an couple guys there, too. They haven't heard the pricing rumors but if they had to make an estimate they would say $32-35k, depending upon packages (they based the guess off the top of their heads for a regular cab ecoboost short bed and I agree with the guess).
Pardon the folds and such. I don't have a scanner handy and this is being posted from my phone.
Also, the Tremor will (it was said) be a 2014 so expect it this quarter. Not much time left but I guess their communications have been more and more frequently hinting at it.