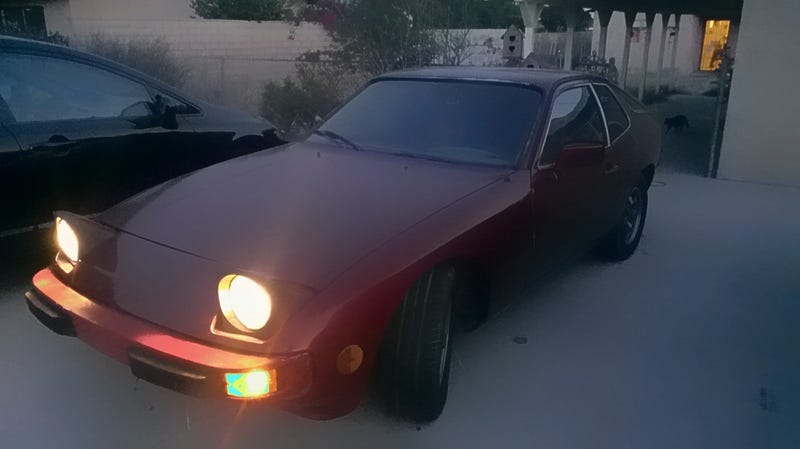 Sorry I have kept you guys outside of Tinychat updated, been to lazy to post and my hours are a bit different than most. Not much progress either.
First things first, I named her Charlotte. She needs a battery but I managed to borrow someones for a while to test things. As you can see the headlights pop up and turn on, and most electrical systems in her work fine. The car does not start no matter how hard the starter motor tries. Ill be looking into the fuel system first.
Then ill be pulling the back seats out and switching the driver and passenger seats. Just a basic run through of the major things, lots of little fixes(lights, gas pedal thing of that sort).
Also, I almost forgot, turns out she was born a 79' Sebring edition but then painted that dark cherry red. Other than badges and seat fabric, that means she has front and back sway bars, so already great handling car(or so I've heard) handles even better.
Though Charlotte is a 924, here is your 931 bonus porn.