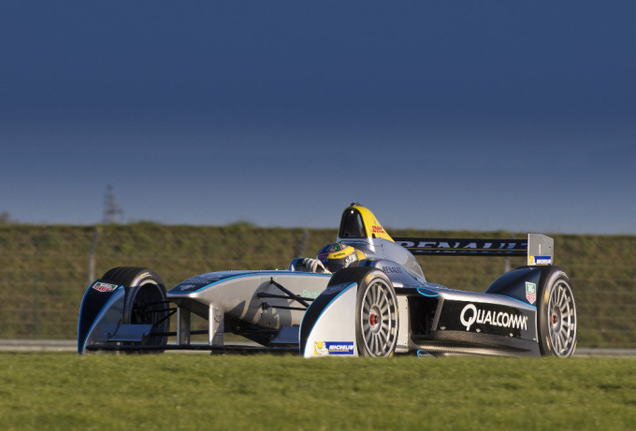 The first question, however, is fairly obvious; what car will they be using? Look no further.
Lucas di Grassi is the Formula E official test driver, and he finally got to take a nearly-race-ready prototype out to stretch its legs. The noise this car makes is...Odd. Kind of how I would imagine a spaceship sounding if Renault built it.
Lucas says that this car has 25% the power and torque of the competition spec version, and one of the engineers says that this prototype version has only half the battery life of what they will have. Even with the more powerful batteries, drivers and teams will need to make at least one mandatory car swap (because swapping the batteries isn't feasible in racing conditions quite yet) per race.
Personally, I think it looks incredible. I think I'll get used to the sound when there's 20 of them sitting on the grid in a few months, and I can't get over how awesome it is to hear other things on the car at speed, like the clank of the gearbox or the squealing of the tires. My only concern is that the rules and regulations section of their website seems like it was the first draft they came up with in a meeting...It worries me that they are planning to run this series in less than 6 months and don't have a strict set of regulations together.
Excited or not?