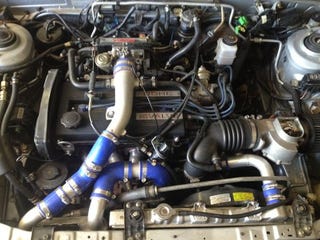 You guys remember when my dad bought a 63 P1800 right? Well now that it's (somewhat) running and driving, it's soon time for an engine swap. I need your guys' opinions on what should power the Volvo. Here are the restrictions.
1. Has to be somewhat affordable
2. Not European
3. Not too modern
4. Reliable
5. Must have transmission with it
6. Must fit in a P1800 with no heavy modifications
7. Over 175hp (can be modified)
So far I've suggested an F20C, I5 from a newer Volvo and an M20 (European so maybe not)
What are your guys' suggestions?
EDIT: Forgot to mention: A Turbo Miata swap is likely as well.