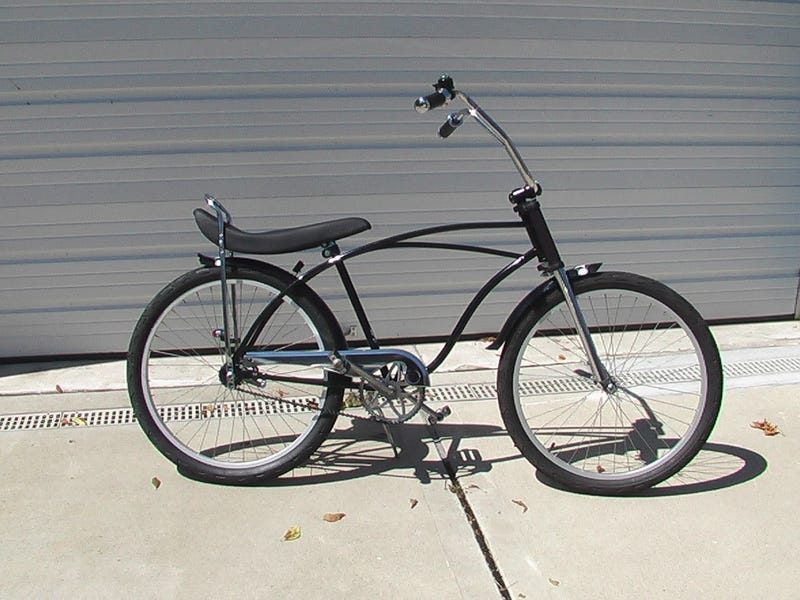 The first restoration project I ever did. My dad and I built it when I was in Jr. High. It started out life as this:
My dad's old 1967 Huffy Eldorado.
We built it do what I wanted and it's pretty much what he would have done to it back in the day. It was a complete frame off restoration, here is the frame that I hand stripped down to the steel using only sand paper and sanding blocks.
Just look at that brazing, we almost just cleared over it. But we used a rattle can enamel for a tougher finish.
Motorcycle style forks, just because.
The pedals, sprocket, and chain are all original, just cleaned up.
Notice what's in the background. Yes, that is the Pinto Wagon...