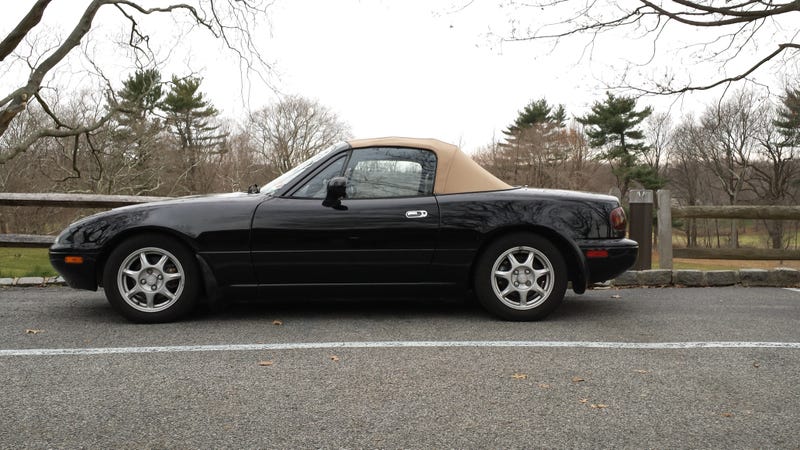 Back in August, I made a post stating that I've decided to get a Miata. Travis Okulski commented on it saying "good choice!" I said that it'll take me a couple years but its been four months and.... I bought it.
To be honest, I had some money already saved up and I borrowed a little from a relative. After searching endlessly and taking up another job to save the money, I finally bought this 1994 (as old as me) with the C - Package (tan leather interior and whole bunch of other options including a Torsen LSD!). I bought it for what I think is a fair price, $3800, with 100,200 miles.
It has a bad airbag module and the leather seats are ripped in some places. Plan on getting those fixed and replaced by summer.
All I can say is I'm in love with it and the way it drives. RWD FTW!
So, I'm an official Jalop now, right?
Also wondering who else here has a Miata?