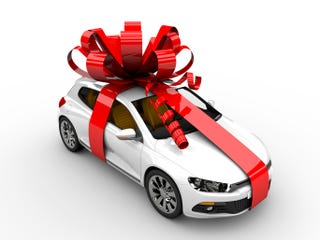 Why don't we start our own holiday gift guide, with blackjack and hookers? I'd love to see some legitimate suggestions for Jalop gifts.
I'll start us off with this:
Youngtek ELM 327 Bluetooth OBDII Scanner $11.20
I've had mine for about a year now and I absolutely love it. Paired with the Torque Pro app for Android & RacingMeter addon, I get real time boost pressure, RPM, what gear I'm in (it calculates it based on RPM & speed), instantaneous & average MPG, along with code reading and a whole host of other great features.