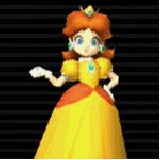 Hey folks. In late 2009, a friend on an IRC channel told me "You like cars, do you know the site Jalopnik?" I lurked for sometime and then created an account... all downward from there... heheh. I joined oppositelock in May 2010. Fun fact - I might be the only person who ever tried to browse Oppositelock on Windows 3.11 and Internet Explorer 3.03 as well as Netscape Navigator 4.79.
As you probably know, I've been passionate about cars since, according to my parents, I was in diapers. I prefer luxo-barges and 4WD body-on-frame trucks... sports cars are neat too. I generally do not like the way most new cars look (either too bland or overstylized [especially for exotics] or looks the same as every other car in its class). However... give me a 2014 S550 or Audi A7 any day and I'll be a happy man. I live in Lawn Guyland and usually drive either a 2011 Jeep Wrangler Unlimited Sahara (4 speed auto) or a 2011 Subaru Forester (also... 4 speed auto xD). I've had *very* limited experience driving a manual car, as I'm not really friends with someone who drives one (I know, sorry. It's on my to-learn list). I do enjoy going to the Catskills and riding one of our Suzuki ATVs up there (one is a 93, other is 2003). Here's a few pictures of the ATVs http://imgur.com/a/Denia
I love video games and I still play a ton of Zelda and Mario games... something I don't think I'll ever grow out of. I'm an artist by trade and have been working on my portfolio since graduating in May. I'm quite saavy with fixing computers, but am a terribad programmer. I can do video editing, Photoshops, GIF making, etc. If you wanna see my tumblr, well go ahead. http://gameoeuvre.tumblr.com/
I think that covers mostly everything. Hope y'all have been enjoying Jalopnik and Oppo as much as I have! It's truly a great place.