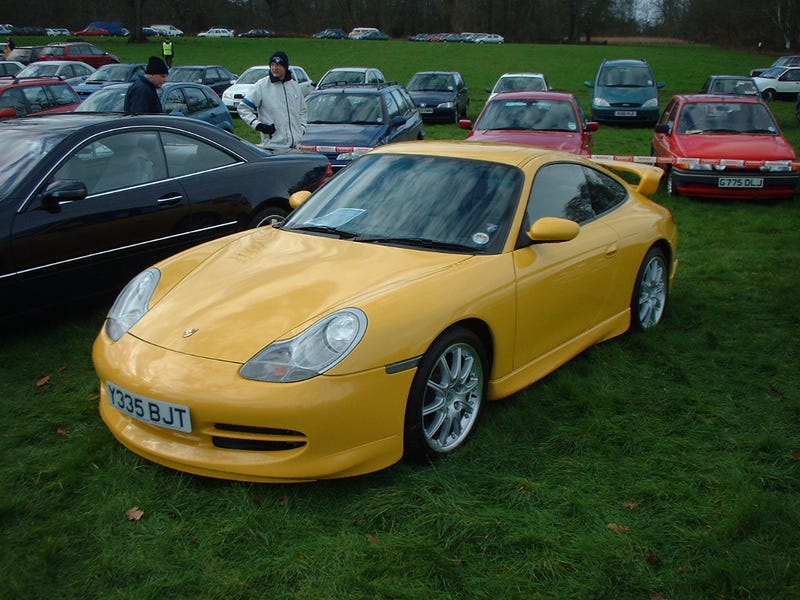 There's one for sale in my neck of the woods. Exactly as pictured, but not actual car.
1 owner
all service records available, everything performed at the city's best Porsche shop
186,000 kms (!)
brakes and tires 70%
price is right
I've been looking for a 996 Aero 6-speed for some time now. I've wanted a silver 996 GT3 since the day I realized my elementary school's neighbour had one. It used to make my day when it was parked outside. Anyways, since my budget does not allow for a GT3 of any shape or kind, I'd have to make do with an aero kit 996, with sport suspension, short shifter, and rear wheel drive.
General thoughts on the 996, aero kits, and high mileage 996s are appreciated. Thanks.