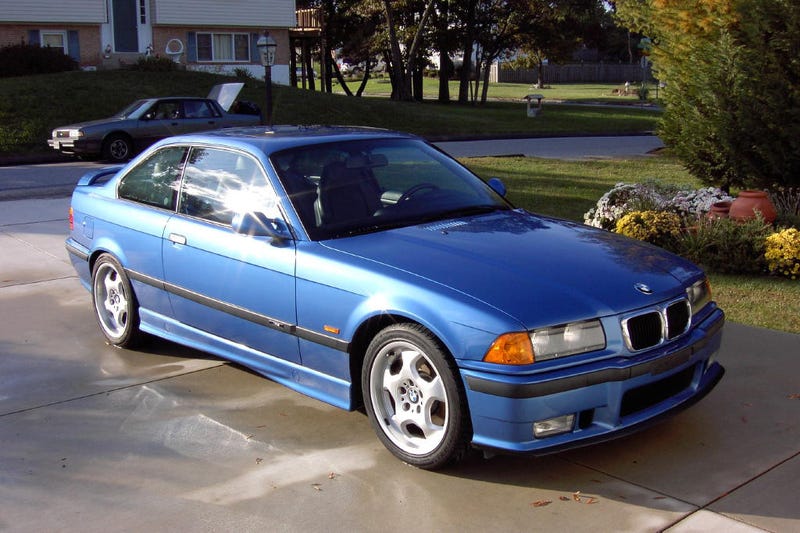 Same question as last night, but now I'm considering a E36 M3
I've come down to two possible choices for my next mode of transportation. When spring comes, I'm looking to sell the E46 330xi, and buy something simpler. Most of all the criteria I'm about to list is based on logic, except this one. I've always wanted a convertible, but haven't had the opportunity to own one yet. Keep that in mind.
In the Red Corner: Porsche 944 Non-Turbo
-Looks better.
-Loads of Cargo Space
-Great driving position
-Gas Mileage
-More Comfortable Cruiser
-Better Low End Torque
-German Quality
-I get to tell people I drive a Porsche
If I can get a good 944 Turbo for cheap, all bets are off. I would buy that.
In the Blue Corner: Mazda Miata
-Better Gas Mileage
-Lighter
-Convertible
-Cheaper to Run
-Possibility of Power Adders
-Will Get Made Fun Of
-Cheaper to Buy
Lastly, E36 M3
-Best Made
-Most Horsepower
-Most refined
-Possibly good gas mileage (I have no clue)
-Most comfortable cruiser
-Other stuff....
I should explain the use of the car as well. I don't aspire to do any tracks days. Even if I did, I don't want that to be the car's purpose. I drive back and forth to campus and work. 50/50 Mix of City/Highway driving. Gas Mileage is obviously important. Also, I have full access to my father's mechanic shop so I can do most all of my own work.
You can suggest other cars of course, I encourage it. Just don't be offended if I don't care for the choice. Also, I know the whole Miata argument about not caring what other people think of your car and all. It's just a fact that a Miata will be made fun of at some point, no matter how great it is.
Also, I'm not looking to sink in lots of money for modifications. Fixer uppers welcome. Mild tasteful mods at best. Lastly, and most importantly, I want to make money on this as well.