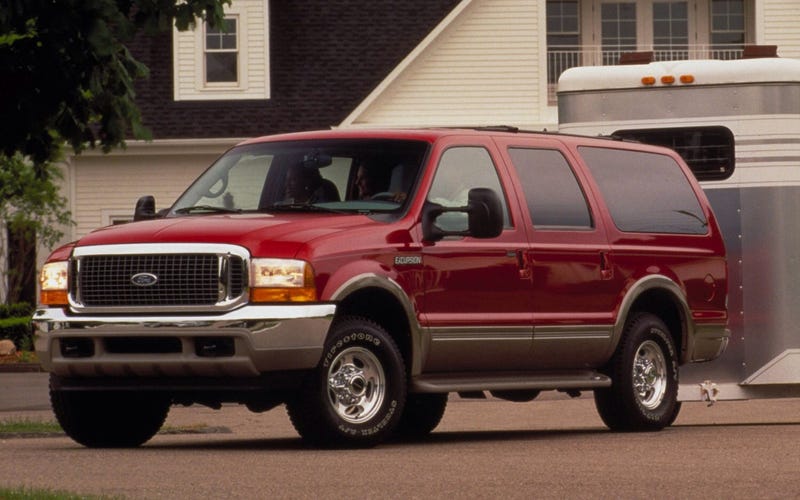 Let's say Santa is real, and let's say the reigndeer are on strike. Santa has tons of presents to give out, but needs wheels to get it done.
Enter the Ford Excursion. Lots of space, Diesel (it can be fueled all around the world), great towing capacity, and red.
What do you think Santa would drive to deliver all those gifts?