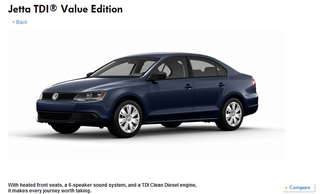 So browsing their website like I do from time to time I discovered a new trim they added to the Jetta for 2014: TDI value edition.
Steelies, heated seats, TDI motor... YES!
http://www.vw.com/en/models/jett…
THIS is exactly I wanted from VW. Added high onto my 'next car' wishlist!
Factoring in inflation of the US dollar and all, this is a great 'push' or incentive to kick start diesels in America again, though they sure are getting more popular based on sales.
That is all.