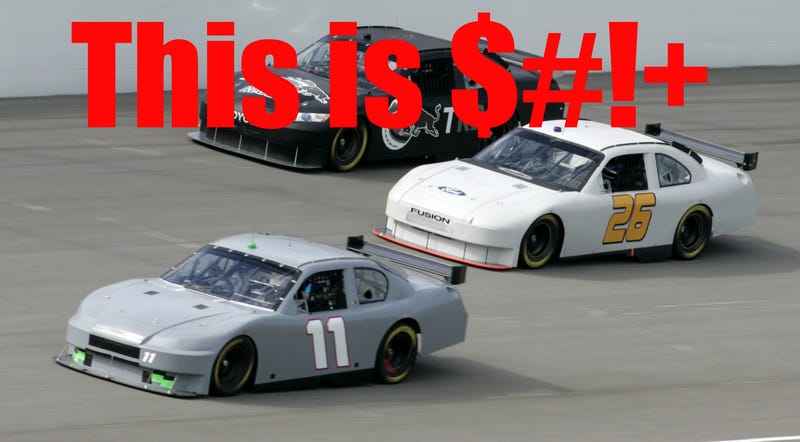 To be clear I'm not just talking about Nascar.
I think its fundamentally wrong that many car enthusiasts like myself couldn't care less about the majority of racing series. From follow-the-leader or as most people call it F1 (actually I guess I should say 'follow-Vettel') right down to the number of nation wide stock car series held throughout the world.
How the hell did we go from 'stock' car racing to this?
IMO we need to change all of it and get back to 'win on Sunday, sell on Monday' with real cars. Take a production car: strip, roll cage, suspension, wheels and tires. Thats it. It would give manufactures a reason to do something innovative again.
Personally I think if race cars actually resembled the cars you and I could go buy, I would be far more interested. Not to mention it would have to be cheaper, I don't know how it couldn't be. I personally hated how a few years ago Ford ran a Fusion and Chevy a Impala VS a Dodge Charger … Really? Like those are comparable.
This was a bit of a rant but here are some other cases that come to mind.
and because you put up with me have this sweet, sweet clip, filled with action.
…..
….. But then again Nascar is popular for some reason, so what do I know.