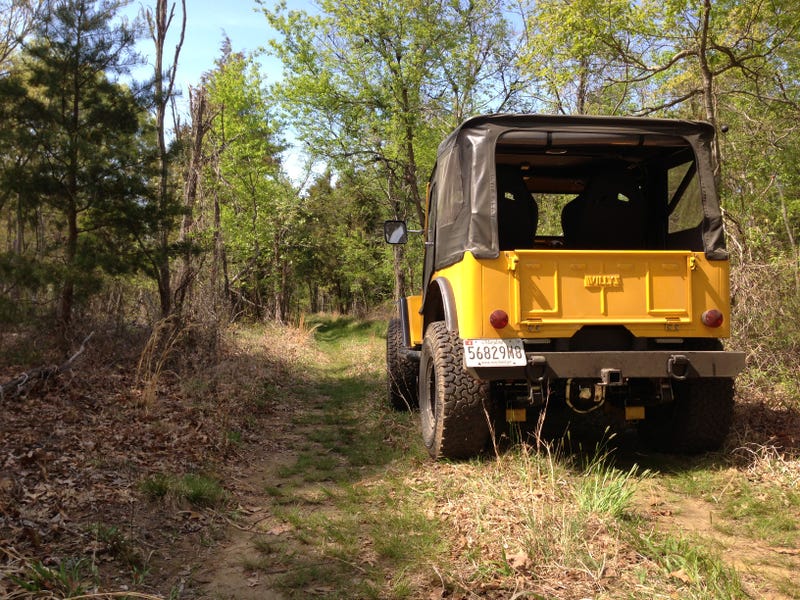 Here's my 1949 CJ3A. Built by my dad and I through the last few years of high school. This thing is stupid fun.
We picked it up in Kentucky as a retired swamp buggy. From there it was stripped down to the last nut and bolt and given a full-up restoration with modern conveniences.
Seats, a roll bar from a TJ, 3-point seat belts from said TJ, a stereo (a sponge is sitting in the DIN for some reason...), Flaming River SS column with turn signals, and 4-wheel disc brakes among other things.
The engine was rebuilt and warmed over with an intake, pistons, cam, ignition, headers, and dual electric fans while the C4 transmission was loaded with racing bands and clutch packs.
Hopefully I can manage to hang onto it long enough to pass it down to one of my kids, but for now I'm content with kicking up mud and turning gasoline into loud noises.