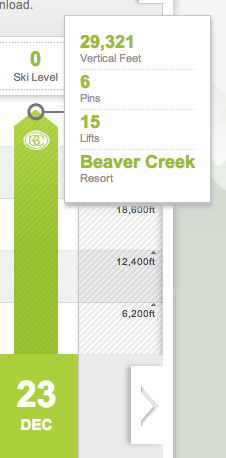 Start Time: 11:30
Final Lift: 3:30
GPS Stats:
Max Speed: 60Mph
Average: 23Mph
Max Altitude: 11,112ft
Total Vertical (GPS): 31,005
Total Vertical (EpicMix): 29,321
Runs (GPS): 17
Runs (EpicMix): 15
Distance: 55 Miles
Max Temperature: 30F
Min Temperature: 14F
Jumps:
Longest Hang Time: .74s
Biggest Drop: 60ft
Farthest Distance: 73ft
The jump recording is a little fishy. It only seems to record jumps half the time. All the jumps were the result of Flying off crests rather than true jumps. Hmm. Not a bad day, but not amazing either. The snow was kinda meh.