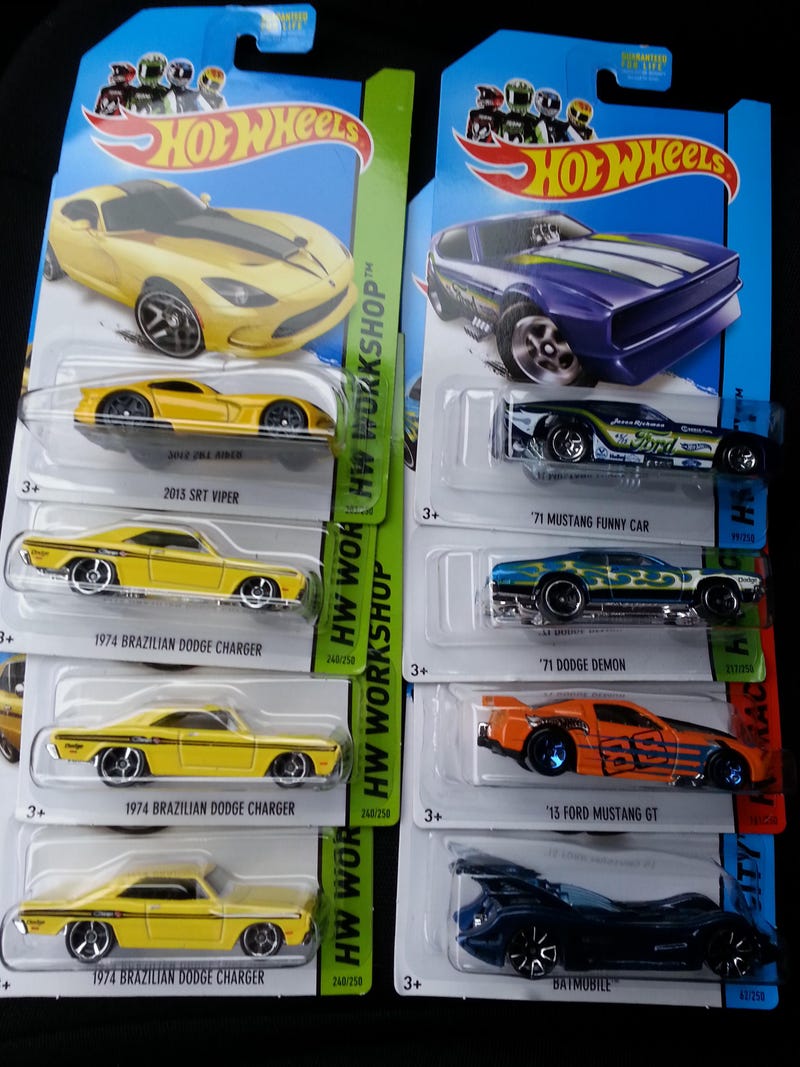 Thanks to a tip from my parents, I headed down to Stop and Shop on lunch and found some bitchin' new Hot Wheels.
I'll start with this new Viper variation in a very strange looking blister card.

A few Mustangs funny cars, because Mustang.

And last, but certainly not least, the new 1974 Brazilian Dodgr Charger. I had to grab the Demon too, because blue Dodge Dart. The Charger is a really nice casting. I'll have to stage a race between it and the Chevy Opala.