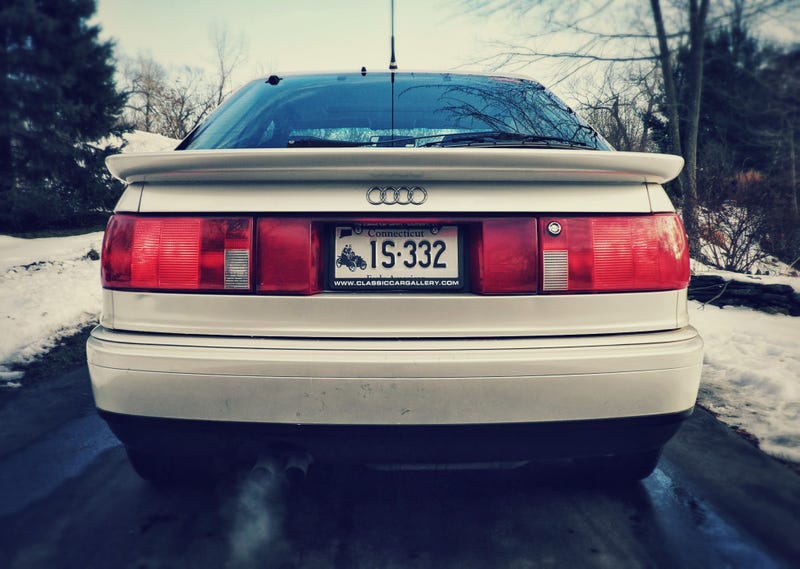 Photo Credit- Desu-San-Desu
So I've been thinking, and I may keep the Audi until the end of the winter. That way, I can have some more time with it, focus on my studying for midterms, and have a kickass snow monster. So, since the ultra-rare Speedlines my car comes with don't cope too well with salt, its time for some snows.
A quick search on Audifans yielded a set of snows a few miles away. The price is reasonable, the wheels fit ok, (they're 14s-as if my 15s didn't already look too small. At least they'll be good in the snow) and they comes with some almost new, kickass, studded snows on Audi 4000 wheels. Very naiseee.
Realizing the tiny wheels would uglify the car, I kept scrolling through the parts list and found these Sparco Mudflaps. The want is strong. They'd look sweet on mine.
I'm in touch with both of them, so we'll see what happens. If the price is right, maybe I'll be getting my first mods ever (if they're even considered mods).