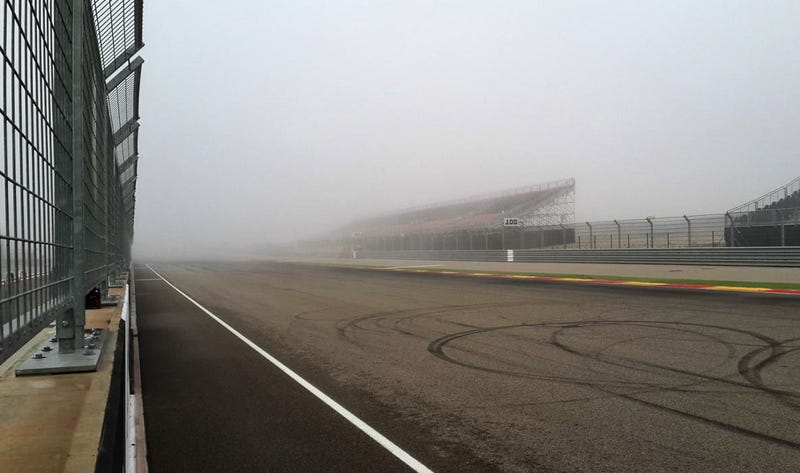 To All,
2013 was a rough year. We have lost many within the automotive community sending ripples through each of our hearts. Some were close friends, others just a passing naming, all connected to us through our passion in life.
I don't want to create a list of those we have lost. We have already dealt with sorrows of their passing and they now live in our hearts. I would however, like to offer a brief break for a silent remembrance –





The reason I am writing this is to share my personal experience with 2013 and to hear your stories as well.
For the first time in my life I had my own family members talking about motorsports and cars. No one in my family has the same passion I do about cars, however, the surge of automotive related deaths attracted their attention. Being the one auto enthusiast, their opinions fell on me. I was able to shrug off or counter most of my relative's comments about car safety and driver training thanks to the discussions on Jalopnik and other automotive resources.
The one comment that struck me though, was my grandmother's. It was a week after the accident at the 24 hours of Le Mans as I was visiting her house. She is well aware of my passion for cars but maybe not my focus on motorsport. She bluntly stated, "Shame about that race car driver that was killed the other week. You don't want to go racing and risk your life like that do you? Why would you do that?" I was left speechless. I very easily could have countered by stating how safety is rapidly evolving or that motorsport is my passion, but I didn't. My grandmother's words paralyzed me and forced a realization of the risks of racing for the first time.
Why do I want to race? This entire year I have been trying to deal with this question. It seemed like every few weeks I was reminded of the risks I would face should I choose this path in life. Now I will admit, I will probably never race professionally or as an amateur. However, I still want to drive at track days and partake in motorsport as a career. There is a possibility of losing close friends or becoming seriously injured by taking this path.
I have gone through and watched all the racing movies; Rush, Senna, Le Mans. I've spent hours listening to interviews and talking with other enthusiasts. It's been tough, and I'll admit I've shed some tears. I have seen the passion, the emotion, the tragedies, the victories, and the lives that make up motorsport. After nearly a year of searching, I have found my answer. I know why I want to race and why I love cars.

I am not going to share it here as it's my reason and not yours. I have found that everyone's passion stems from a personal place that drives their passion.
Today I will being seeing my grandmother and I will tell her why I will participate in motorsports. I don't care what her reaction will be, rather I just care that I say my reason. The clock is rapidly approaching 2014 and I am ready for a fresh start. I will never forget 2013 and the influence it had on my automotive passion, but it's time to end the pain and start living. Let's make 2014 the year we express our passion for those we have lost this year.
Godspeed –
Carbyne