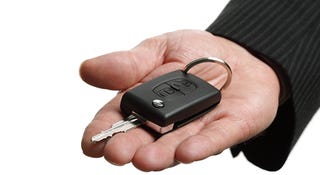 There's no excuse for drinking and driving, especially tonight. Here's a list of numbers for places to get a ride around the state of Colorado. If anyone wants to throw in numbers for elsewhere I'd be glad to add them.
Denver Colorado
BeMyDD - 877-823-6933
StearClear - 720-259-2969
The Party Poopers - 720-298-5894
El Paso County
Designated Driver of Col. Springs - 719-650-3450
Larimer County
BeMyDD - 877-823-6933
Trunk Drivers - 970-658-0806
Mesa County
Designated Driver Service - 970-434-9197
AAA also offers a free taxi service in most areas as well as their Tipsy-Tow service in most states. Colorado and a few other states aren't included in the Tipsy-Tow service however.
Denver RTD is also offering free rides to anyone between 7pm and 6am.
The Sawaya Law firm is also offering to pay any cab fare for persons over 21.
Sawaya's free ride program works like this:

Simply call a cab, get a ride from one location to your home, pay the cab driver and send the bill to The Sawaya Law Firm for reimbursement. Restrictions below

Tuesday, December 24, 2013 - Wednesday, January 1, 2014

Must be 21 years of age or older to participate
Good for a one way ride to your home
Metro area ride in Colorado with a maximum value of $35.00

Must send receipt and copy of a valid drivers license to:
Free Holiday Cab Ride Program
The Sawaya Law Firm
1600 Ogden Street
Denver, CO 80218
Call 303-847-0296 for more details.
Stay safe out there Oppo.