The Ferrari Pinin was a one-off concept car designed in 1980 by Pininfarina for their 50th anniversary and the first four-doors Ferrari ever (and the only official one, if you don't consider the Sultan of Brunei modded 456s).
Originally the car was just a concept with a mockup 180° degree v12 from the 512BB on the front and a rwd chassis derived from the much underrated (imho) 400i.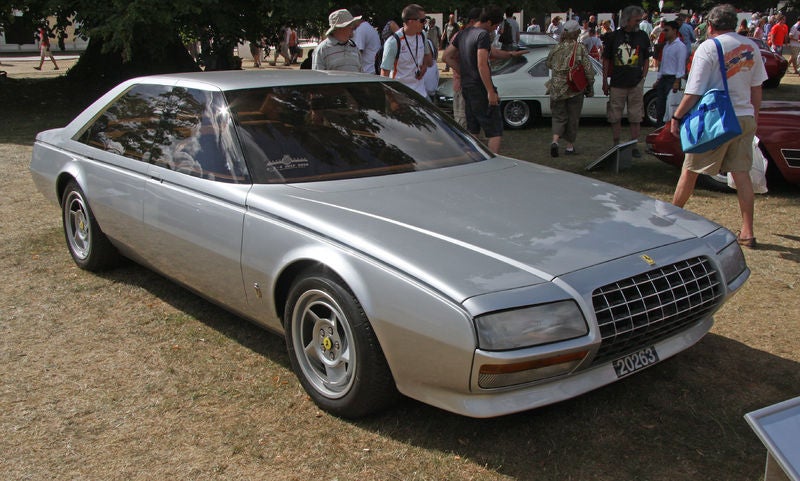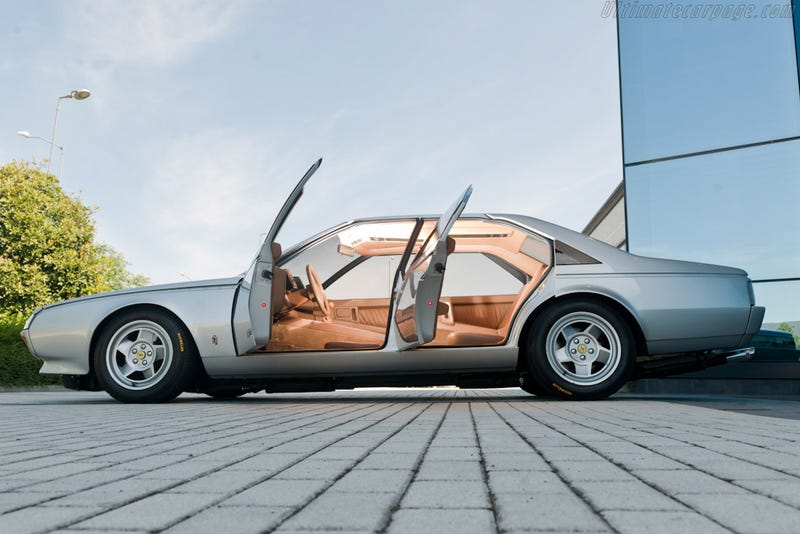 The last owner had it converted from a show car to a fully functional Ferrari. In charge of the project there was Mauro Forghieri, father of the 180° deg v12 and Ferrari chief engineer in the 60s\70s.
Now it has a fully functioning 5.0L 360hp v12 matched to a 5 speed manual. And 4 doors. And crazy buttons on the centre console. And a beautiful styling with clean and sharp line. (Just look at how low the bonnet is!)

Now it can be yours for just € 1,1 million, what a bargain!

180° v12 and quilted leather: this why the bonnet is so low.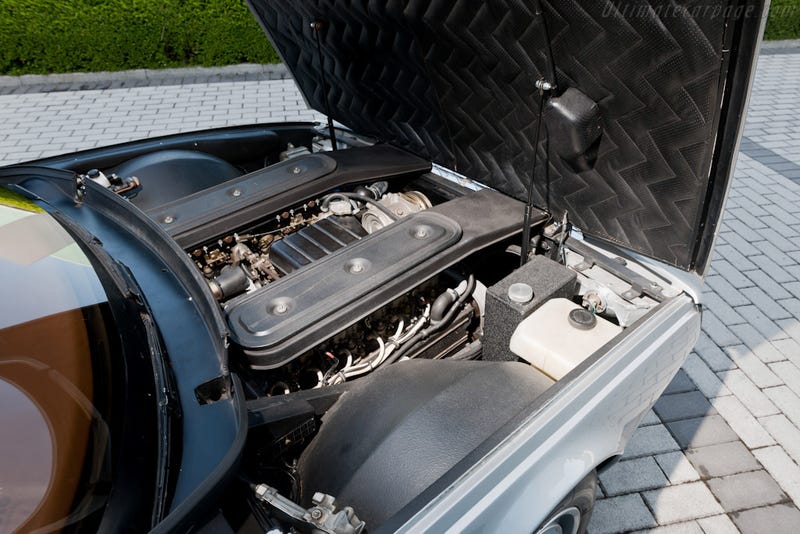 Crazy buttons on the centre console + a nice wooden gear stick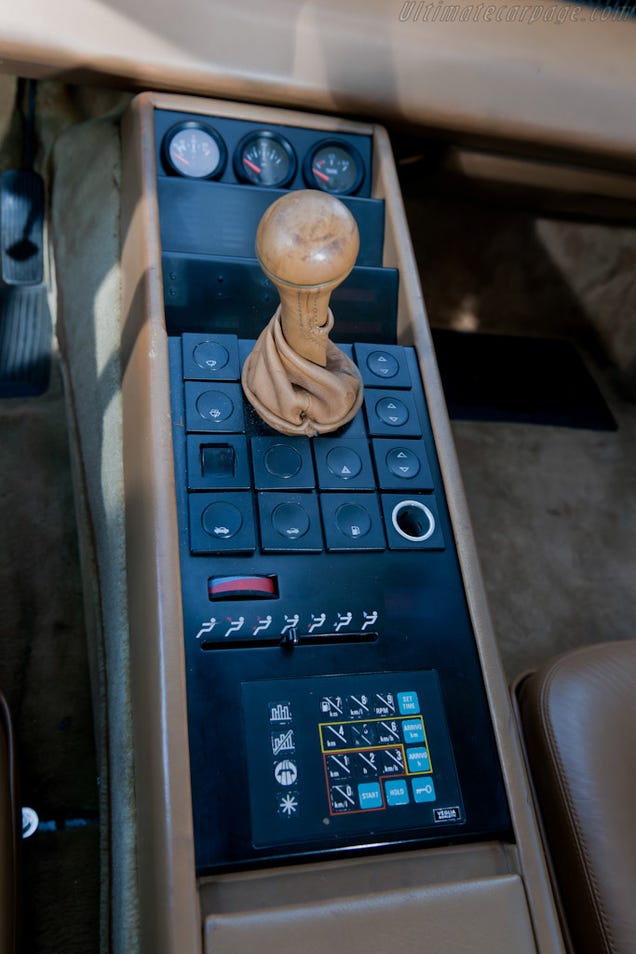 low beltline, beautiful clean straight lines and four exhausts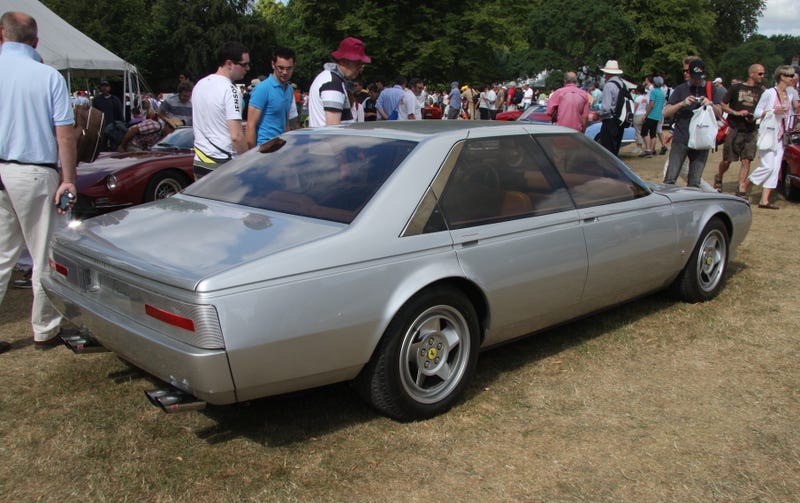 clean lines inside too (there is a kind of iPad mini in the middle!)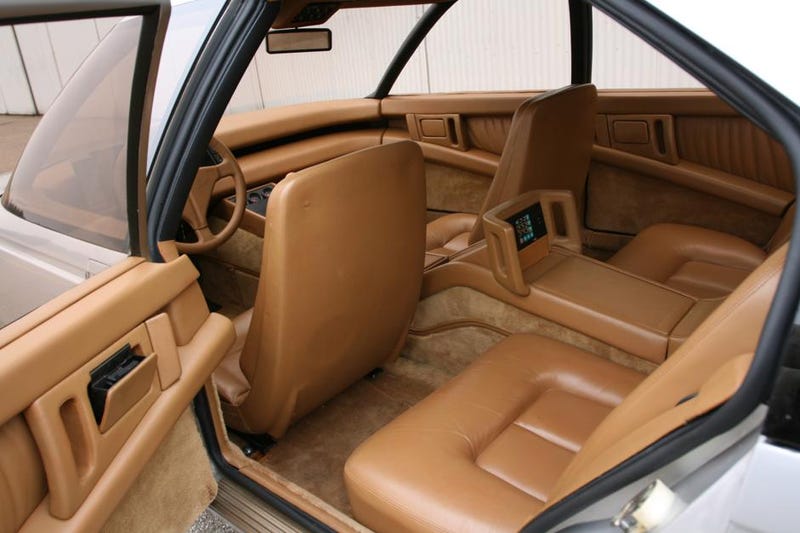 the right stance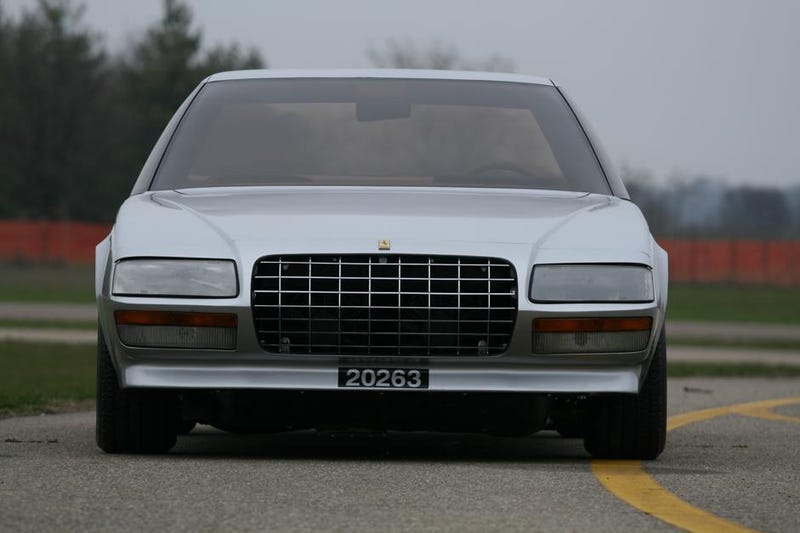 More info @ http://www.ultimatecarpage.com/car/2596/Ferra...
http://en.wikipedia.org/wiki/Ferrari_P...