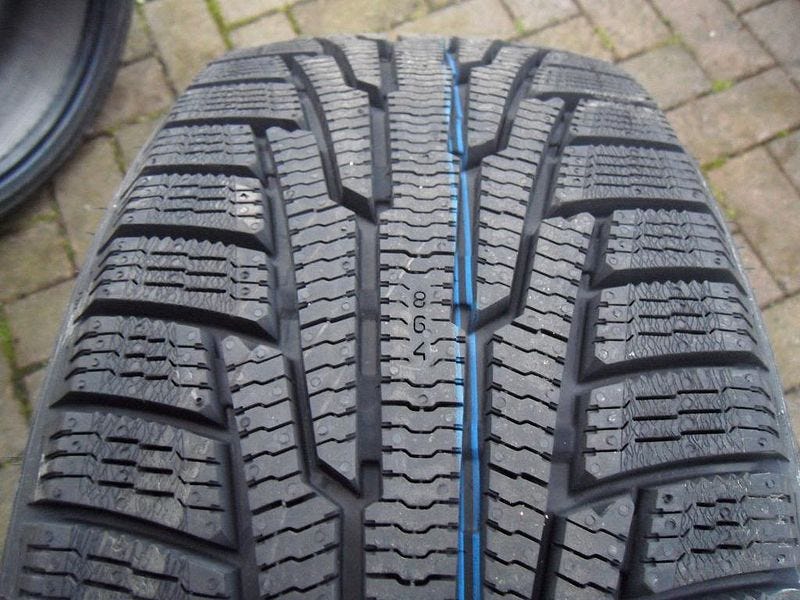 Winter tires are a wonderful thing. They give you enhanced stopping power, traction, and safety margin on slick roads and when the temperature dips. Though many winter tires still use some form of stud technology, many (if not most) winter tires achieve their magical properties through a combination of specialized rubber formula and siping pattern. This means that, in a pinch, you can run them when weather gets warm and dry and even throughout the spring and summer if needed - which in turn means you don't have to haul a set of summer tires to the shop, or change your own tires when good weather shows up for a few days.
Chains, not so much. Once the only true form of winter driving technology, they're heavy, awkward, and damage dry roads. Though still necessary for certain driving conditions (namely if you drive a semi through I-70 over the Rocky Mountains and Sierra-Nevadas) I think the average automotive consumer can get away with bypassing these altogether for a good set of winter rubber.
So what does Oppo think? Agree or disagree?