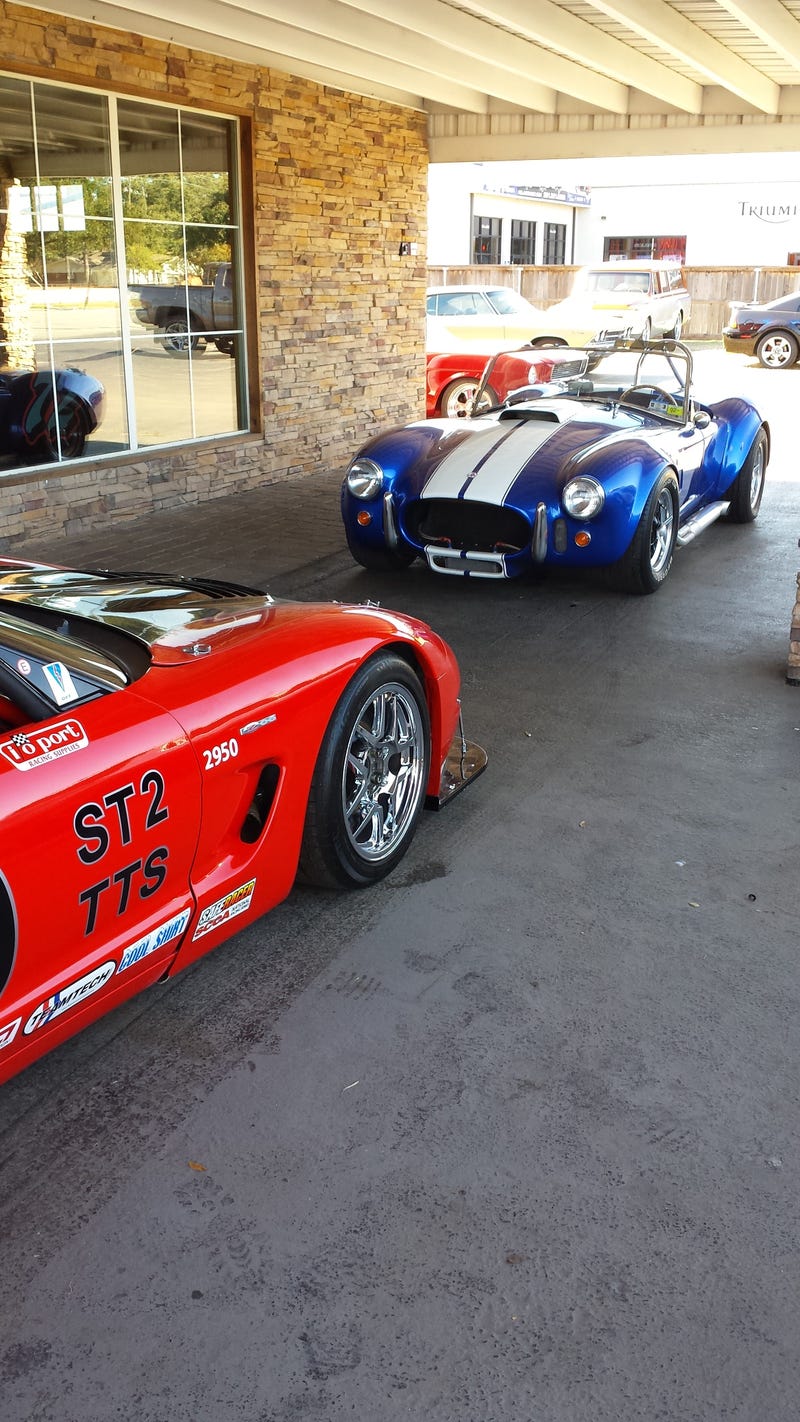 I'm at the only shop I let touch my car: Bumbera's in Houston. They work on pretty much every type of car, at any level. They do full restores/track builds, and will also change your oil for cheaper than most places (I'm just here to get my brakes bled). It's a family owned business, and both daughters run in ARCA. But the best part of coming here is getting to look at all the bad ass iron that they are working on. Here is just a handful of cars that are here.
Here's a SCCA time attack Vette that they do maintenance on between track days.
Here are the cars they keep inside. The one on the right is the owners track toy. It's a tube chassis track car with all kinds of crazy goodies on it, like different shocks you swap out for oval and road course. The one on the left is obviously a beautiful Vette they've restored.
Here is a Toornado. Not sure what he is getting done.
Here is an ACR and a GTS. The ACR is a full race car as you can see here:
It seems like fun.
And finally, here is a freaking Auburn Boattail Speedster that they actually dyno tuned. Like I said, they do work on anything.