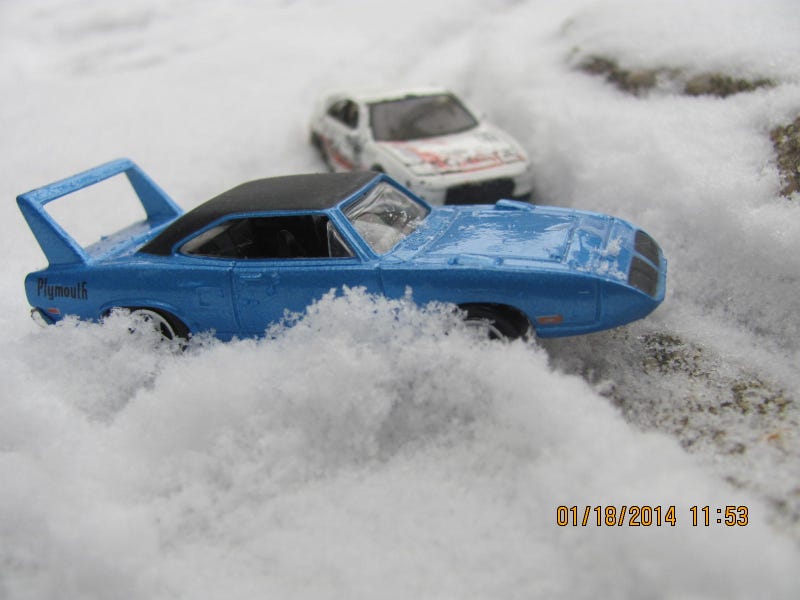 There was a Hot Wheels Rally outside my house and so I naturally grabbed my camera to see what all the commotion was about!
The Plymouth Superbird just couldn't put the power down, sliding all over the place. The rally prepped Toyota MR2 was stuck behind most of this rally cross course since the Plymouth's massive girth made it impossible to pass on such narrow trails. They passed the Plymouth here to post a mediocre stage time.
This Toyota 2000GT took the course casually. The owner, Francois, said that she was out here to have fun. I had fun just looking at this pristine Toyota classic.
Focus RS doing doughnuts on an empty lot.

Ken Block made an appearance on the rally stage.
He took a corner to fast and wound up on his side. He walked away with minor scrapes.
Couldn't resist the chance to shoot this European Civic Type-R. It's illegally imported here in the U.S, so let's try to keep this on the down low.
The legendary Pikes Peak Celica made an appearance...also doing doughnuts in an empty lot.
The Tyrrell F1 car didn't want to be left out and did his own special doughnut to upstage the Celica.
He's running slicks BTW...talk about skill!
Lastly Ferrari FF stuck in the snow. Driver was texting and wasn't paying attention.