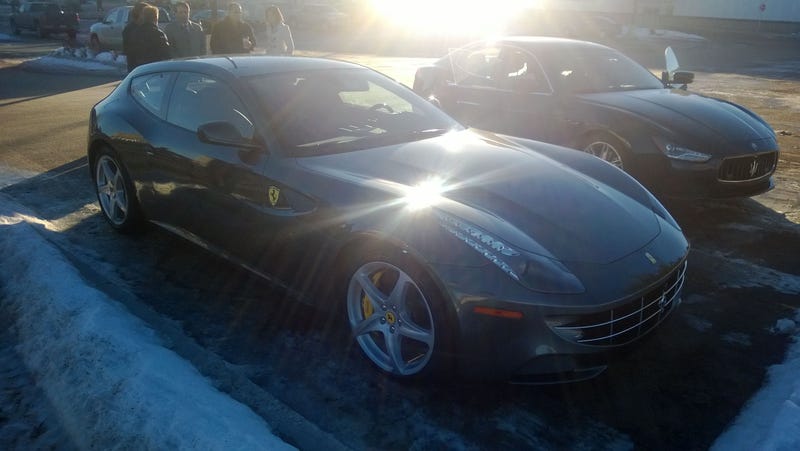 Ferrari Maserati of Alberta wanted me to drive these two so badly (debatable) that they made me wake up at 930AM on a Saturday and buy my own coffee and talk about...things. I don't remember, even though it was only a few hours ago.
More or less? Both of these are brilliant. The FF especially, the looks on other people's faces as they were passed in the snow and slush and ice by a Ferrari was priceless.

The Ghibli is what you should buy over a equivalent German car. If you don't, you need serious psychiatric help. Thats just how good this car is. Words aren't good enough, go to your local dealer and test drive one. If there is a sport sedan benchmark, its right here.

Bloody Italians, they sure know how to make some magic.
Photos are courtesy of my trusty iPotato