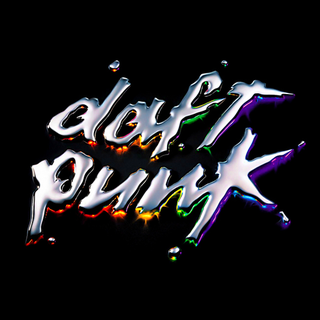 Sure, Random Access Memories is a brilliantly engineered masterpiece dedicated to the 70's and 80's, but it isn't a masterpiece dedicated to the future...of the 70's and 80's.
Discovery, to me, is Daft Punk's best album. They just let loose on this album; allowing their childhood fascination with disco and funk take over and create their take on the sounds of the future. The hints of Chic on "Homework" are further developed to glitzy, almost self-parodying, edges, without the refinement of "Random Access Memories".
Songs such as "Something About Us" and "Digital Love" sound like original ideas, while obviously mimicking the styles that Thomas and Guy-Man grew with. The duo really shine when making dance music like "Short Circuit" and "High Life", they sound as good in a dark room as they do in a disco.
The first few parts of the album are like a journey; journeys into different aspects of Daft Punk's musicality as children. Everything from glam rock to hard house is hit upon in those first four tracks that start the album, each offering a slice of the future that RAM doesn't exactly touch upon. "Aerodynamic"'s crazy guitar solos segue into the love melodies of "Digital Love" which turn into the mad catchiness of "Harder Better Faster Stronger".
Oh, and "One More Time" is on this.