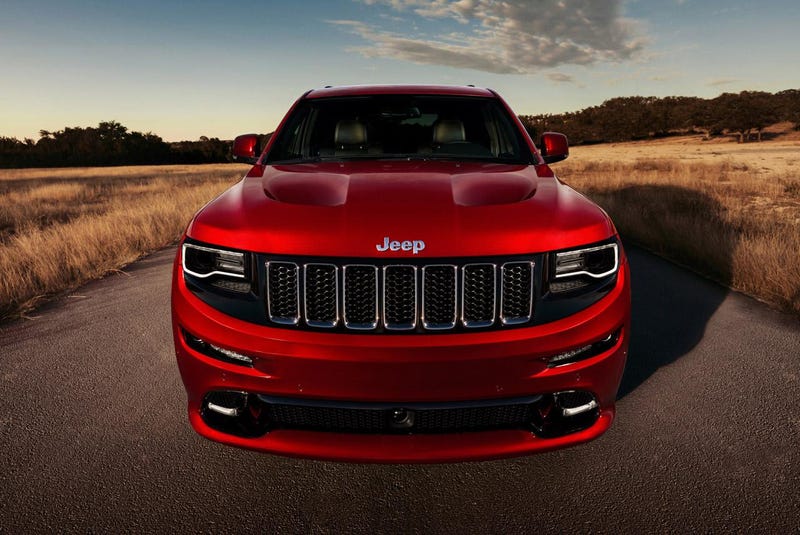 The wife got a new job which means my frantic searching for a newer ride for her can slow down a bit (the commute is now cut in half) she's vetoed all small cars we've tested (Focus ST, new Mini, etc) and has basically said "I Like sitting up and I want a damn SUV!"
Of course she does.
I'd like to get decent gas mileage, and be a vehicle that we can drive on our 500+ mile weekend adventures to Minneapolis/St. Paul.
Car wise, she's left the Cadillac ATS and the Buick Regal GS in contention, but she will likely suggest she doesn't feel safe being so low to the ground (I've tried, I have) and we'll cross them off the list too.
Jeep Grand Cherokee is about the only SUV we both like that is within our price range optioned how we want it. Sweet spot seems to be a Limited with the Luxury Group 2 (heated/cooled seats, the 8 inch screen) and Off-Road Adventure Group 2 (Proper 4wd and air suspension) and that lands us at $44,885 with the gas v6. We are going to go drive the gas v6 and see if we like it but getting a gas v6 around here can be hard with any options (South Dakota pretty much believes V6's should be the cheapest vehicle possible). That means we either really take it in the shorts on gas (5.7L V8) or we dive into.... DIESEL LAND.
Certainly in SD there is no shortage of places to get diesel so availability isn't a concern, but I wonder how reliable and PITA to work on they will be down the road. At the 15-20k miles we're planning to put on it a year it pays back fast enough for me (we'll keep this truck a while, if I had to guess).
Who has a Chrysler 3.0 Diesel opinion!?