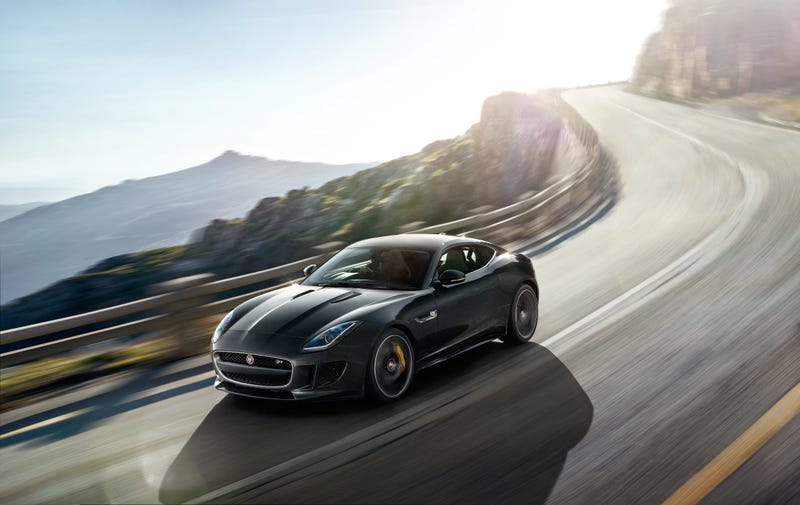 The Jaguar F-Type could be facing a mutation into a turbocharged four-cylinder Boxster fighter. AutoCar is also suggesting that the F-Type could come equipped with a 4-wheel drive system in the near future, possibly in conjunction with turbo-4.
four-cylinder F-Type will also be slightly lighter overall than today's V6-powered version and should benefit from improved agility because the new 'Hotfire' engine will sit further back in the car's nose and put less weight over wheels. Fuel economy should also see a noticeable improvement.
Both the lighter, more efficient engine and the all-wheel drive system should help improve sales among the European states. Increased demand will most likely come from a drop in price for the 4 cyl. over the V6 and V8 models, and from the increased usability that an all-wheel drive system brings with it.
[AutoCar]