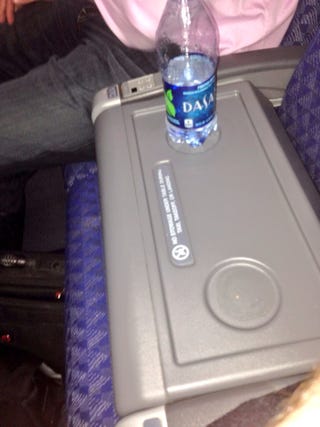 Did you know that the Boeing 737-800 MCE in American Airlines' fleet lack a seat at 16B, 16E, 17B and 17E? Neither did I till I boarded my ORD-BOS flight an hour ago!
Turns out that American only wants a capacity of 150 people in the plane so they only have to have 3 flight attendants.
Two rental car reviews coming soon!