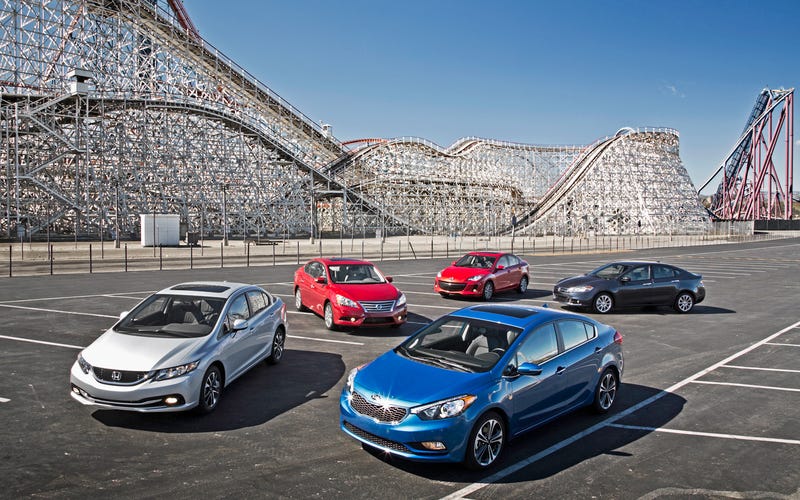 So I just had an offer presented to me, it involves getting rid of my Project Hooptie Volvo 244, refinancing the main whip, and picking up something new. Now I won't go into too much detail on what all is happening but I am currently in college, driving close to 400 miles a week between class and work, rolled over 100k miles in my RX8 last week. That made me start thinking about just how much crap I was putting that car through and what my long term maintenance costs are going to be(not to mention the fuel cost I've been incurring). While I'd love to get the Volvo done daily drive it, I know that it will never be as reliable, fuel efficient, or worry free as a new car.
So... my first real question would be if you guys think it's a good financial decision for me to consolidate my debt(which is really quite minimal) and pick up something to abuse for daily duty? I can't bring myself to part with the 8 as well, unless I were to pick up something new and truly fun, which would defeat the purpose of a good mileage, warrantied, stock, daily. My payments would be more than manageable with keeping the 8 as long as I picked up something base-model and on the lower end of the model spectrum.
Now, if it does seem financially responsible to do this, what cars should I be considering? The price range would be anything under $20k really, preferably closer to $16k. I haven't been considering this option for very long, but so far the cars that I seem to like are the Ford Feista S, Dodge Dart SE with the turbo multi-air I4, base-model VW Jetta, and although I don't particularly like the styling the Hyundai Veloster. All of them are available with a stick, have a decent amount of space in them(I'd really prefer a hatch), get good mileage, and should be bearable to drive. What are peoples experience with these? Anything that should make one or the other stand out? Any cars I'm missing from looking into?
I know there are a lot of these posts on oppo it would seem, but I guess every case is a little different. Thanks for the input!
Photo: Motortrend.com