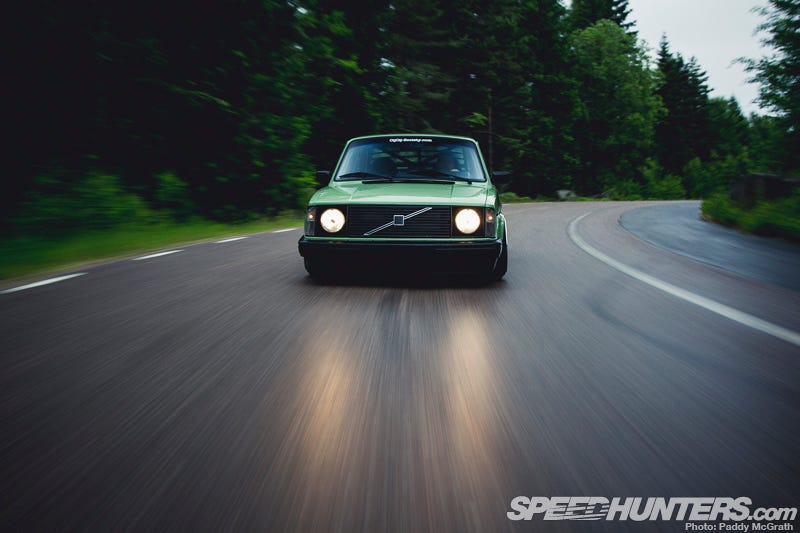 I am tired of the 240DL's anemic engine, shit fuel economy, and sluggish autotragic gearbox. Considering keeping it and building it since I just dumped $400 into parts for the front end (eff you deer), which will be done this weekend if they arrive on time.
So, here's what I want to do. I have a source for ipd lowering springs, bilstein shocks/struts, ipd front and rear sways, and a few other knick knacks. What I want to do is start planning a full engine swap and better brakes, along with a replacement transmission to go with it. Budget is a factor, so nothing as crazy awesome as the Volvo pictured above unfortunately. Still needs to function as a daily, and still needs an auto because the wife doesn't like driving a manual.
So, throw up your suggestions! There's a lot of room in the bay, so don't hold back! Hoping to start gathering parts next month, and move on the swap near the end of summer/early fall once I have most of what I need in order. Looking to do minimal fabrication. Fuel economy and scene points are not factors whatsoever.