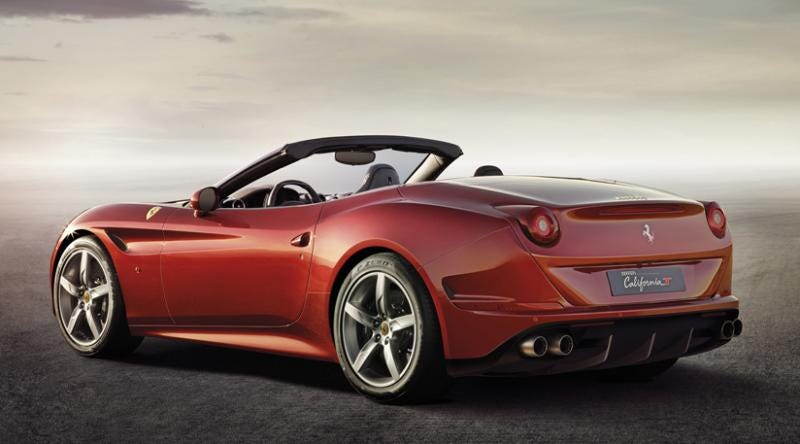 Judging from the background, from the rims it seems to be an official pic of the new Ferrari California T (T as turbo).
It looks beautiful from the front... I hope they restyled the rear as well.
Rumours say it will have a 3.8 v8 twin turbo (derived from the on in the Quattroporte) with a flat plane crank and more than 560 hp.
Source: forza passione on facebook