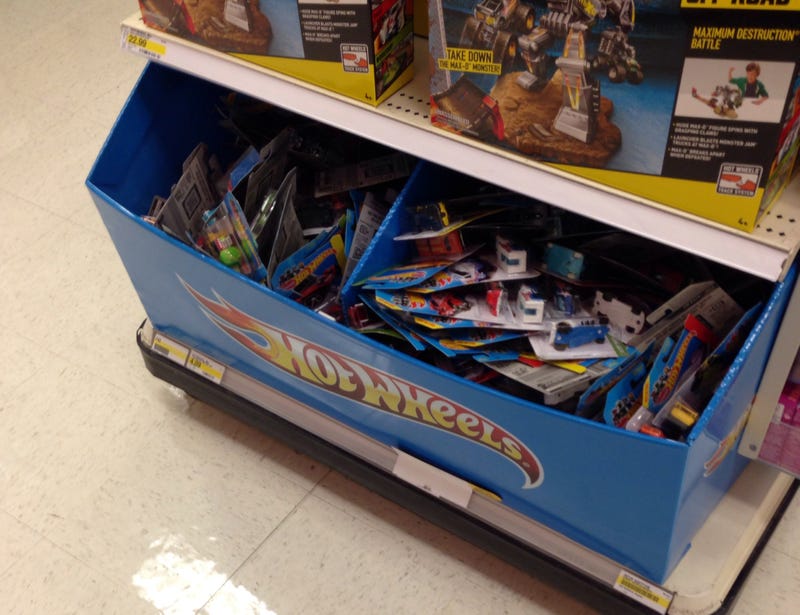 So I made a trip up to my local Target which has been my go-to spot for a good Hot Wheels haul, and I was disappointed. Usually they have good/real cars but all they had on the racks was fake/crazy stuff that I'm not interested in. So I walk to the end of the aisle and there's this huge bin (pictured above) full of them, and I'm getting excited thinking "Finally! I might've just found the elusive Delorean, LaFerrari, and/or Porsche 918!" but no, just more fake cars and about a million of everything it got a few months ago :(

I didn't see every single car in the bin but I rummaged through it for about 15 minutes, probably while being judged very harshly by ~20 people, and I figured that anything that I hadn't seen was probably the same as everything else I saw in the bin.

So maybe if I find time I'll take a trip over to the big Wal Mart close by and see if I can have any better luck.

Oh well...