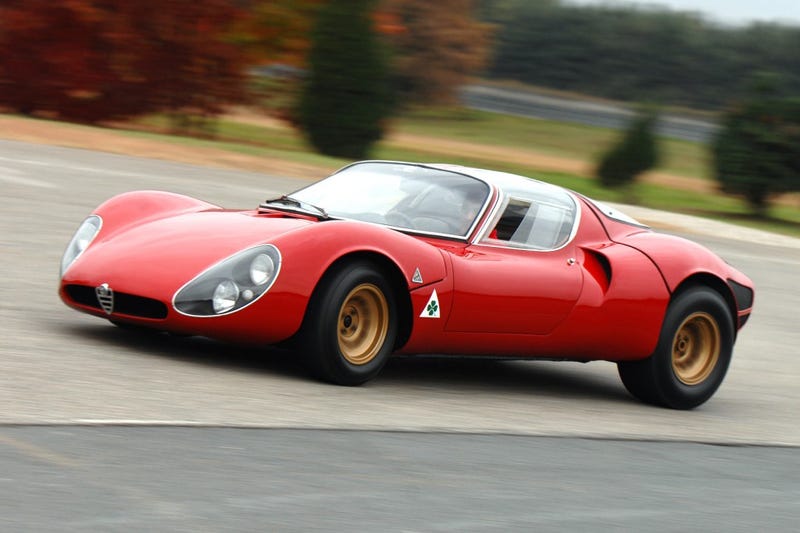 I procrastinated in making a reservation for Valentine's Day. I pulled up OpenTable today and was like OHHHHHHHH CRAP. I totally underestimated the demand for Valentine's Day reservations. I called around and managed to get my grubby little fingers on 2 possibilities. Here's an Alfa Romeo 33 Stradale for your trouble.
Option #1 - Naples 15 - it's a little Italian joint with a wood-fired oven run by an actual Italian guy. I can have a table for 2 at 8:15 pm. They have a 6-course Valentine's menu for $70/person (or $100/person with wine pairing). I love my gf but by the time I go get flowers, chocolate, blah blah blah that's kinda a lot ya know?
Option #2 - Steenbock's On Orchard - a sorta modern American chefy type place that I've been to 1 time and it was completely dead in there. Kind of a weird location. I got a 6:45 pm table and I just checked OpenTable and it's now full up so no danger of being in an empty place. They have a 3-course Valentine's menu with half price bottles of wine, and are also serving their regular menu.
I need enough time to get out of my office, go pick up flowers, and then pick up my gf and make it to the restaurant. 6:45 could be doable but I'd be rushing some. But the other place is going to be a lot more expensive, and we might need a snack or something to not starve before an 8:15 table, but who wants to eat a snack before going to a 6-course meal that costs $70/person (or $100 with wine)?
EDIT: I just texted the gf asking if she wants to have input on the place or if she wants to be surprised. She said to surprise her. Which kinda makes me want to lean toward the cheaper place.