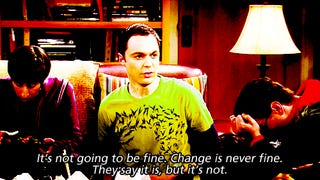 We've been here before, we've changing things again, I'm cribbing from my own damn notes here. And I started a post earlier with this topic in mind before the little preview reminder appeared.

Ok guys, we get it. Change is bad. Change makes us hide in our super secret club house and threaten to never come out. But change is inevitable. We can't avoid it. If you feel like voicing your mind and providing feedback, of any kind, then let's try to keep it contained to a single thread, or at least a much smaller group of threads. Rather than everyone freaking out separately, we can all freak out together.

See Nick Denton's posts over on Product for his take on these systems.
So... feedback? Go!