On my way from Louisville to Detroit. Stopped to get gas and spotted these two sitting in the snow.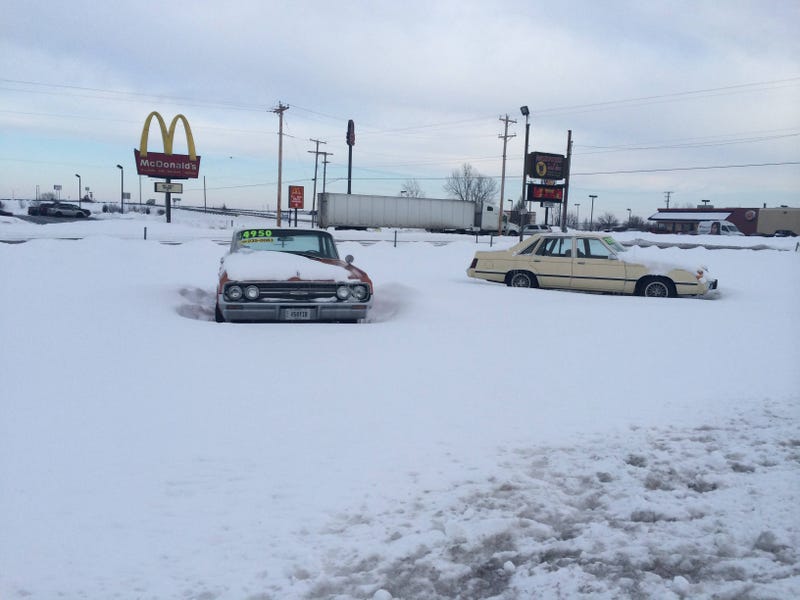 I really want that orange Olds 88. This may have something to do with it. http://oppositelock.jalopnik.com/remember-that-…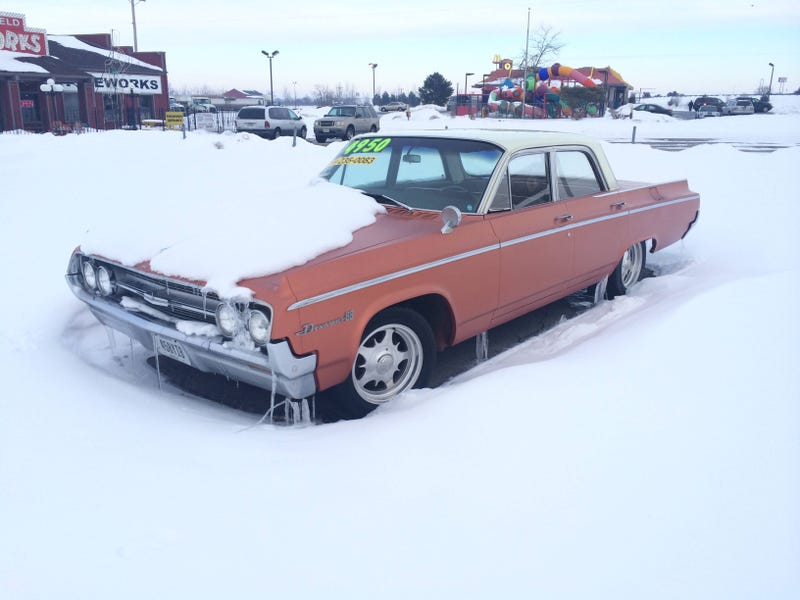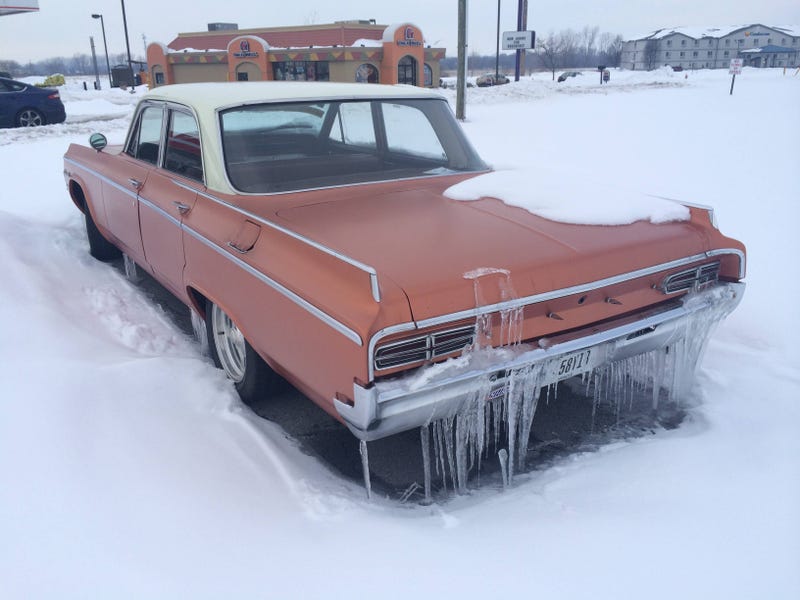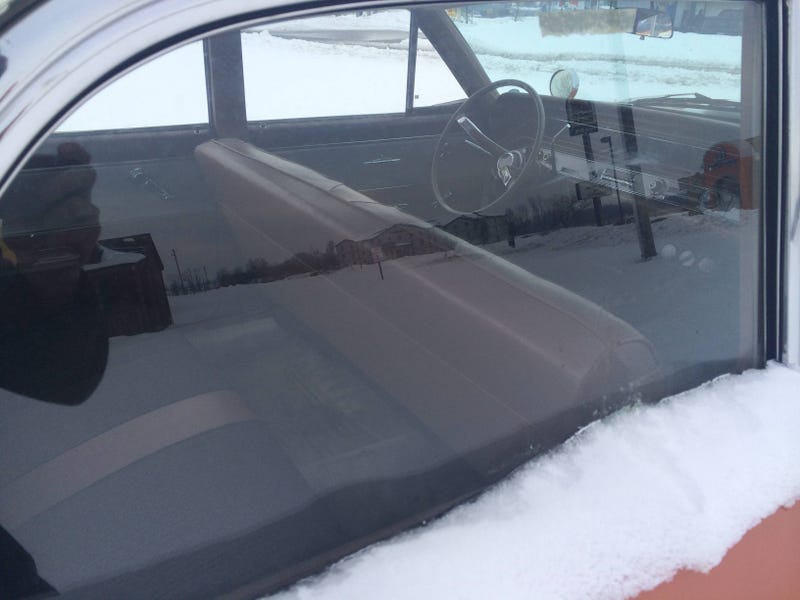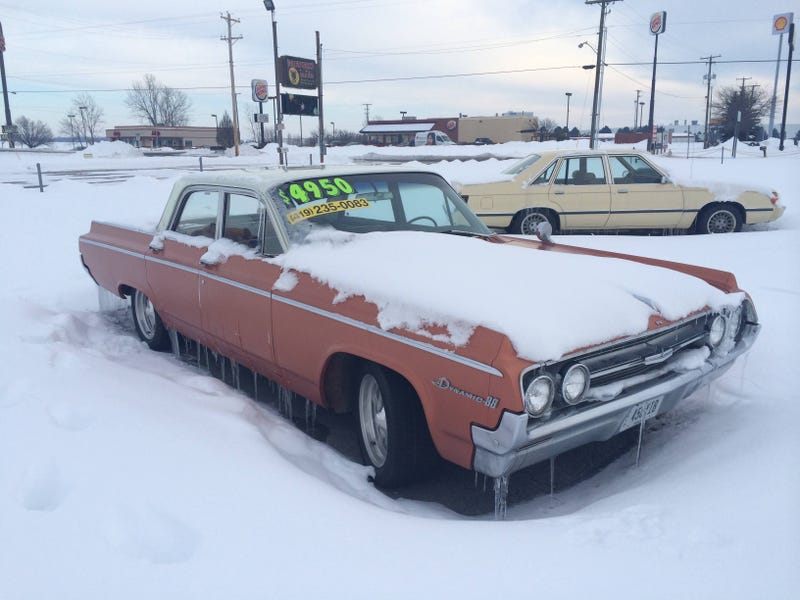 Shame its just sitting in the snow like that, although it does seem like its in really good shape. Now excuse me while I dig the snow out of my shoes and get back on the road.