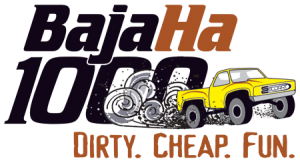 For those off road enthusiasts out there...This is our version of 24 Hours of LeMons. A co-workers friend is starting this event. It looks to be a blast of a time. Concept is basically the same as LeMons. Two day event. 7 hours of racing each day. Costs are the same as the LeMons races. They give you $1000 to spend on the truck to get it racing, but not including safety gear. There are 3 "classes" you can be a part of.
Group 2M (Meadow Muffins) – the basic race group. This includes the trucks that will spend more time in the pits than on track or for the teams with inexperienced drivers…or both. It is the underdog disaster-on-wheels that we all cheer for.
Group D (Dingleberries) – the intermediate group. Slightly better trucks. Maybe, even drivers with some racing/off-road experience. Some days will be better than others, but they are out there getting dirty and having fun!
Group HT (Hot Tamales) – the group for those who really are out there to compete. The trucks are well built and the teams are made up of drivers who know what they are doing. They will be passing people, so get out of their way or they might land on you.
The first race is the weekend of March 7th out in Jean Nevada. If it is a success I can only hope there are more of these races.
Check it out: