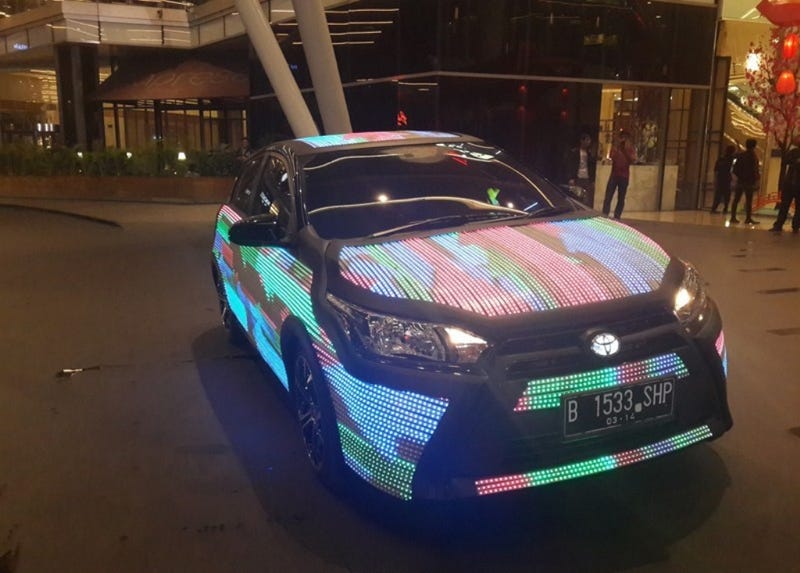 And i Decide to follow it. It's a Brand New Toyota Yaris full of LEDs on the outside. You know, ala giant screen that used in football matches.
It's still unclear who owns this car, but i guess it's a marketing stunt by Toyota Indonesia, since the Yaris is just released a few months ago.
And i sorta like it. But i think it needs a better wheels tough.

What do you think?
*Sorry for bad images, i'm suing a korean potato :(