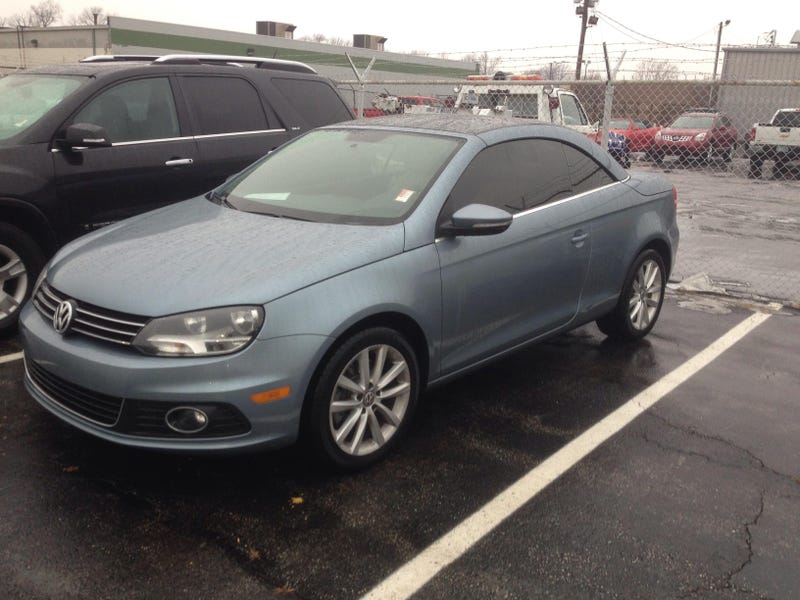 This little beaut was brought in on trade for a Captiva. I was lucky enough to bring it in, play with the retractable hard top and turbo 2.0L.
Amazing little car, and as such, was sold very quickly, also by me :)
I honestly will miss it though as it was very unique and very neat.
Goodbye Eos, I hardly knew thee.