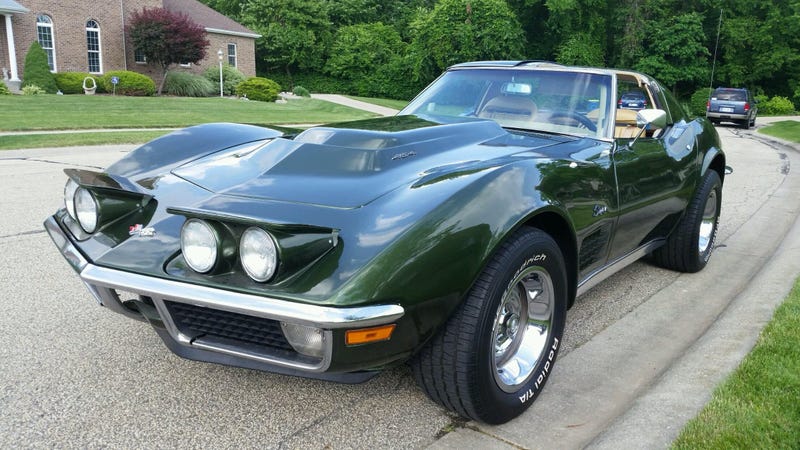 I was asked about a month back to put of a large chunk of my money to own part of a classic Corvette. I naturally said wyes being I'm a 16 year old boy in hopes I would be able to drive it. I wound up owning a portion of the most powerful thing I will probably ever be able to own. A 1970 Corvette 454 LS5 390hp 500ftlbs of torque. 4 speed, t-tops, manual steering/brakes. Nothing makes you feel more like a man. All matching numbers. Rebuilt original quadrajet carb. The thing drives great, pulls hard. It's great. I'm sad to see it go, but it's time to sell.
Here is the eBay ad. If you have any questions feel free to ask. Happy bidding if you're interested, and if you're not thank you for your time!
UPDATE: The car sold earlier this week, and as sad as I am so see it go, Its off to bigger and better things. It is going on a boat to Germany next week where it will begin its new life with a very proud new owner. I sold a big block Corvette to a guy in another continent before my 17 birthday. I'm honored to have had the opportunities I have and we are looking for the next one.