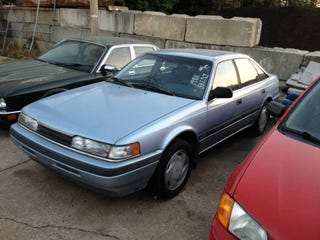 We should talk about this. For $5,000 you can get this 1988 626 Turbo with about 115,000 miles.
Why should we talk about this? Because it has a manual transmission and the coolest buttons ever found in an old Mazda.
Yep. Automatic-adjusting suspension in a Mazda 626. This 1988 model also had four-wheel steering and that turbo engine made 145hp and 190lb-ft of torque.