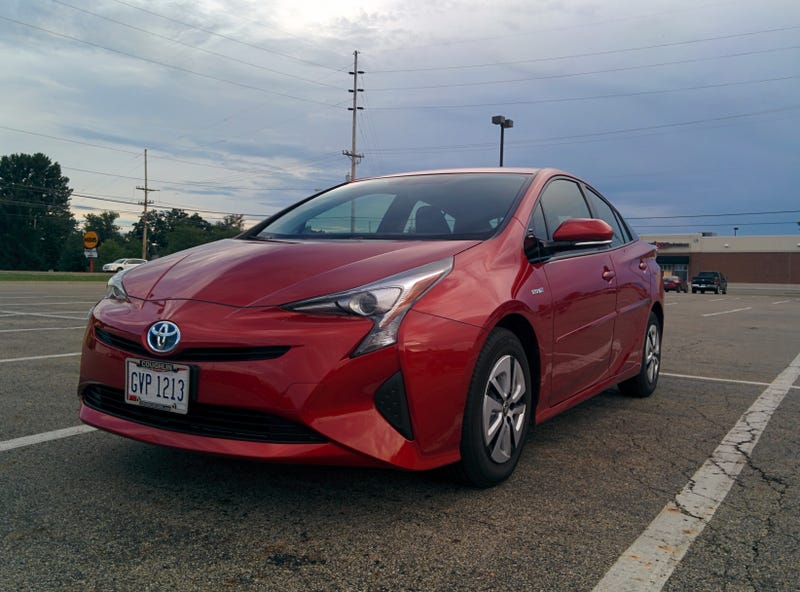 Yes, a Prius review, on your Oppositelock. It's more likely than you think. This is gonna be a long one, so buckle up.
I looked at it, thought about shortening it, and then decided not to. In exchange, after every section, you'll get a one-sentence tl;dr - just look immediately before a section header.

(Full disclosure: Toyota wanted me to review the Prius so badly that their dealer took about $28k (after finance charges) of my money... and I get to keep it after the review. And, they gave me a full tank of gas. And free car washes. And Toyota gave me 2 years of free maintenance. Wait a minute, that sounds like... damn, I bought a Prius, didn't I?)
So, this isn't the first time that the Prius has been reviewed on the Kinja platform - Jason Torchinsky reviewed the Prius for Jalopnik for Toyota's official launch. It's worth reading his review first.