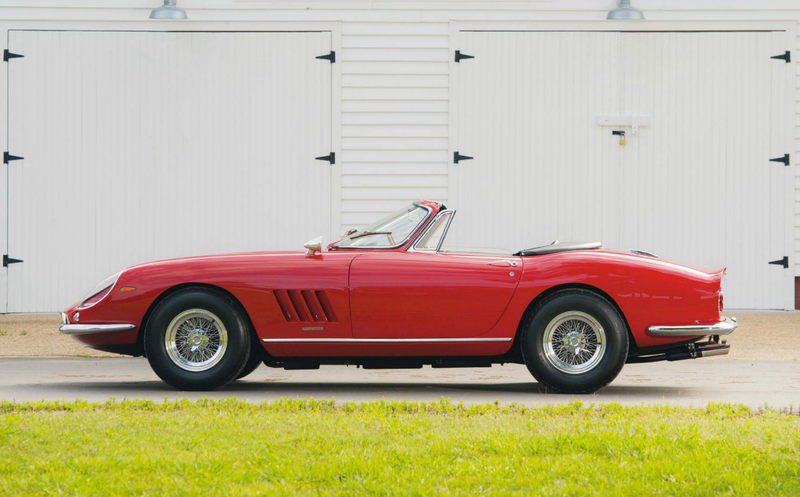 THE star lot of the weekend. The 1967 Ferrari 275 GTB/4 NART Spider sells for a truly incredible hammer price of $25m!!!
From RM:
Ferraris are bought and sold internationally at staggering rates, but their perpetual desirability is attested to by the fact that the vast majority of important examples are not only known and accounted for, but that they are also well documented by historians and enthusiasts. This is especially true of the 350 275 GTB/4s and, more specifically, the 10 additional N.A.R.T. Spiders, which irrefutably signify a holy grail for collectors of road going Ferraris.

Add to that 10709's exceptional purity, matching numbers, and, most importantly, the fact that it has been owned, cherished, and enjoyed in the same good home from the day it was picked up at the factory by its first owner; this is an owner who, much like the buyer of an FXX or 599 GTO, was personally asked by Ferrari whether he would like to buy such a car.