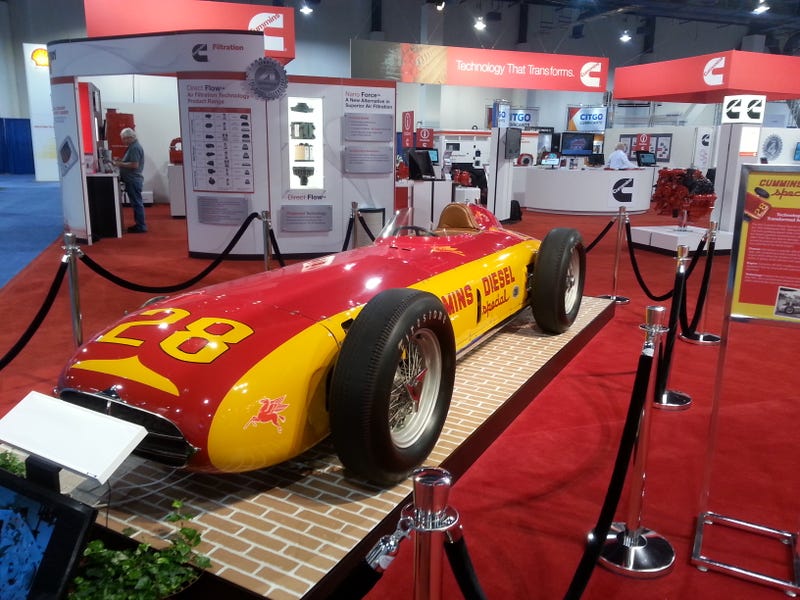 Reporting live from CONEXPO in Las Vegas again today. Stopped by the Cummins display this morning and found this gem of racing history. This car was the first diesel to take the pole at Indy back in 1952 and set a record 138mph. It was also the first Indy car to be tested in a wind tunnel.
The 6.6L lightweight aluminum diesel was good for 420hp and was the first car at Indy to use a turbocharger. Unfortunately the car was not able to finish the race.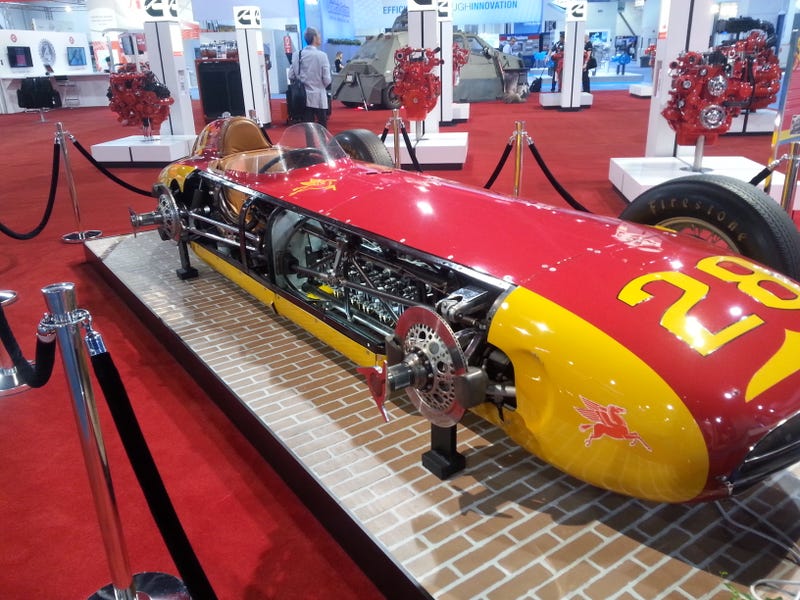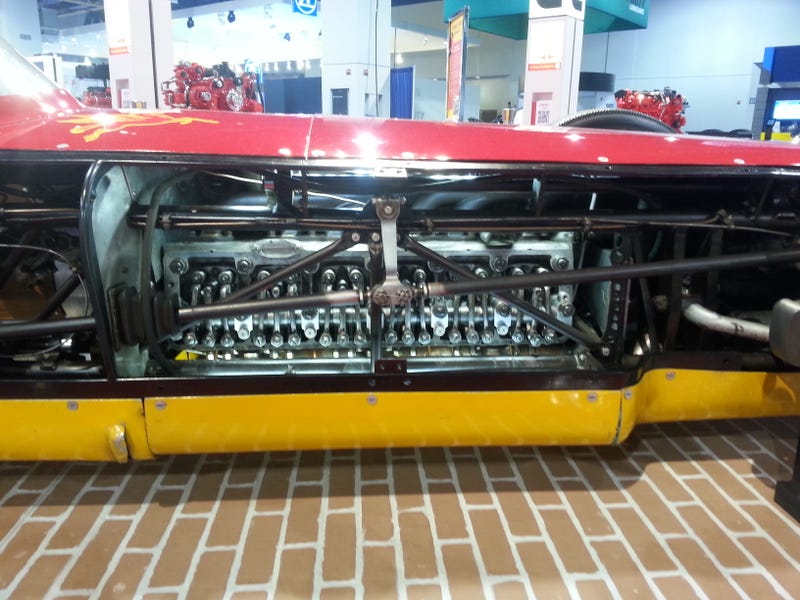 Be sure to check out my other CONEXPO posts where I feature really big construction equipment that I don't know shit about.