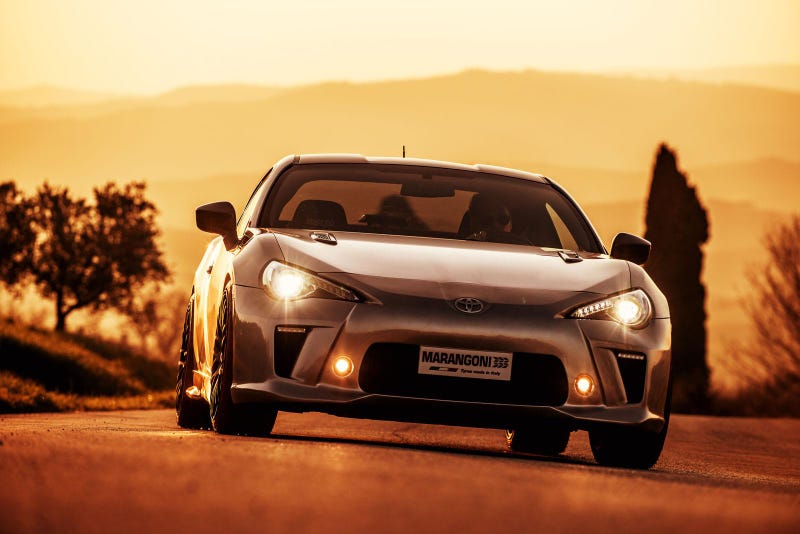 "To make the car more eco-friendly, it has been equipped with a Bigas International NH3 engine system that uses ammonia to enable the model to have zero emissions at low speeds. When more performance is required, the 2.0-liter four-cylinder petrol engine takes over. While it normally produces 200 HP (147 kW), this particular mill has an optimized air intake and a stainless steel sports exhaust system which enables it to develop 220 HP (162 kW)."
It also has a nose inspired by the LF-A and ... yeah, red tires. Not sure about those.
Sauce: http://www.worldcarfans.com/113030754873/t...