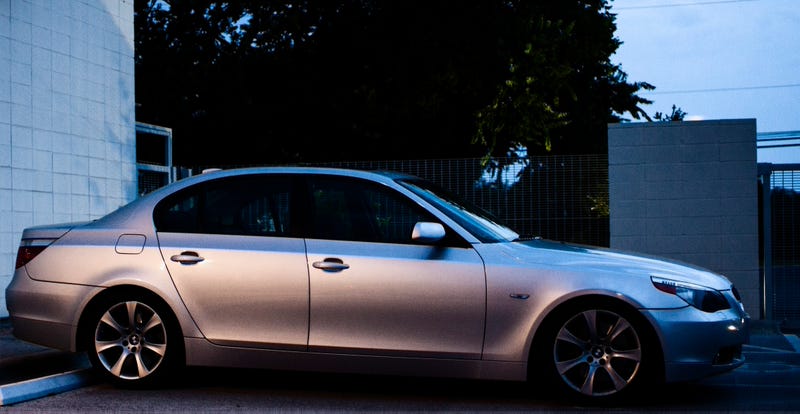 [Full disclosure: BMW gives absolutely zero fucks about me owning this car. None whatsoever.
All exterior photos are mine, but the interior shots are both mine and the google's]
So last year I became a dad. Which meant that I needed a grown-up car. An MR2 simply will not baby. So after 8 1/2 years of driving this:
I had to saddle up and find something that would accommodate the baby seat and accompanying accoutrement. My criteria were pretty simple: RWD, manual preferred, doesn't make me feel like I've completely given up. Did not want AWD, nor turbo anything. Also, having designed cars, finding one I like the looks of is waaaaay harder than it should be. I found a few interesting cars, but made the mistake of driving a 5-series pretty early on in my search, and quickly came to the conclusion that, thanks to the depreciation hit that others who'd come before me had already taken, I'd narrow my search to 528s. Found a couple. One that I drove home, and quickly discovered was leaking from the fuel tank. Another that ticked the right boxes: black, black interior, good warranty... and the same price as this 550 that had the same miles, cleaner inside and out, more toys, and a whole lot more power. Done. So I went from one much-derided design to possibly the most-derided. Let the haters hate.