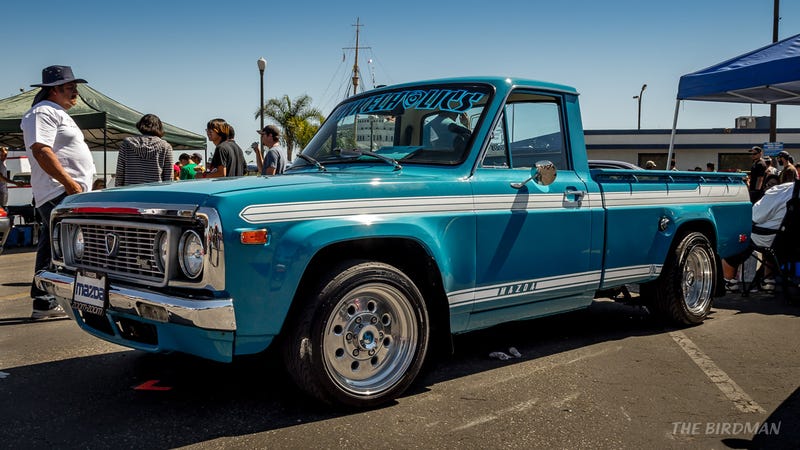 Japanese Classic Cars, Nostalgic Cars, Kyusha Kai, whatever you want to call them, it's obvious they're a growing trend in the car world. Last Saturday my girlfriend and I attended the 9th annual Japanese Classic Car Show in Long Beach. It's a great show, and the growing popularity is obvious from this year's turnout.
I knew it was going to be a good day as soon as we got on the road. Shortly after getting on the freeway an AE86 wearing a Trueno badge fell in behind us. We passed a few hot rods heading north, spotted some super cars, passed an inordinate amount of modern Subarus, and diehard of the day award went to a guy driving a Honda N600. Yes that tiny little car on on the 405 freeway.
Parking was just as much of an event. We were directed into the parking garage of the cruise terminal next to the Queen Mary, and parked to the symphony of loud exhaust and car alarms ringing out from multiple levels. Coincidentally anyone who flew in for a cruise and took the shuttle from the airport now has the impression that LA really is exactly like The Fast and the Furious. I ended up sneaking my girlfriends Abarth in between a 240 with a drift pedigree, and some clean Hondas. Her car has red wheels and a stripe, so I think we blended in. She's on here as Ferrero1911, and she'll be covering the wheels of the show in a later post. The shot above is the view from one side of the garage. That may be hard to believe given the setting of the rest of these photos.