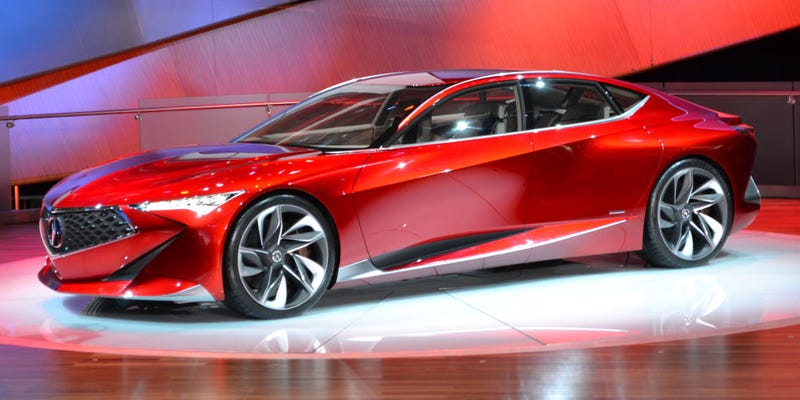 Do you have your phone on hand? Great because I'm calling it now, the Acura RLX will be replaced by the Legend! The RLX will be left to languish and disappear for a model year, then a large AWD sedan will replace it. Just like the Lincoln Contentintal, a great nameplate will be revived with the new design direction (though the Legend will be the last to receive the new look) and all the other models will remain complete gibberish.
Am I going to substantiate these claims? Nah man! On another note, the following will debut in the US between 2016 and 2020 in this order:
Lincoln Continental, Toyota Supra, Jeep Comanche Pickup, Chrysler Imperial CUV, Acura Legend, Ford Ranger, RMR Chevrolet Corvette, Nissan "Skyline" GT-R, Subaru SVX CUV Coupe, Honda S3000, Mazda RX-9, Ford Bronco, GMC Humvee.
Enjoy!