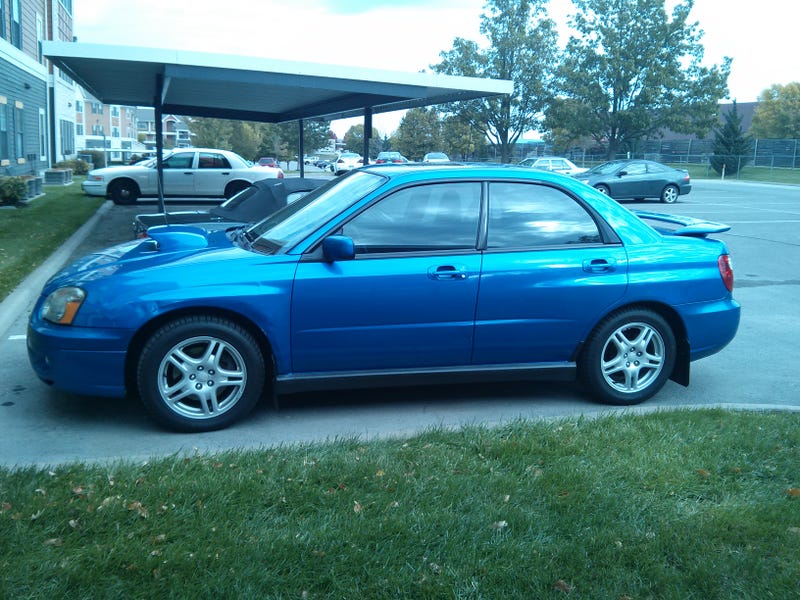 A bone stock 2004 WRX with high miles but no sign of them anywhere in the car. Adult owned and maintained (first and for most of the car's life only owner was a Subaru tech).
It even has the original stereo!! How cool (hardcore bone stock) is that? Also... it came with the super awesome, semi rare titanium key!
Please forgive the extra potato-y pictures.