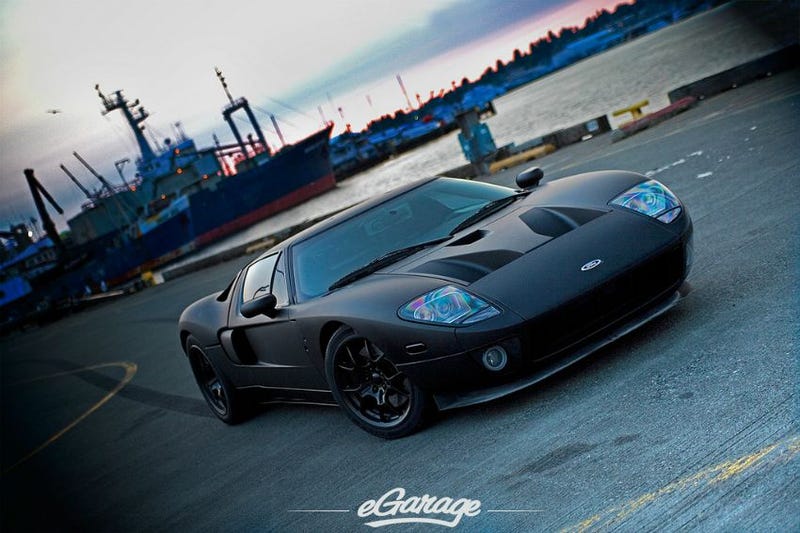 We were chatting earlier about cars while at today's Cars and Coffee. She told me she didn't have a dream garage, just a top ten. I was quite surprised by some and not disappointed a bit with them all. She's turning into quite the little jalop-y gearhead. I think her list might be better than mine. Enjoy her top ten:
10.) Karmann Ghia (Type 14 Coupe 1970-1972)
In her own words, it would be perfect for a "scooby STi silly moving piston" engine.
9.) Chrysler Crossfire (Coupe)
Has to be a coupe, manual, non-SRT, with the spoiler, lowered and without those "hideous, hideous giant chrome rims".
8.) Chevy Imapla Sport Coupe (1967)
With a big, big, BIG V8. All original, classic style.
7.) Datsun 240Z
Lowered on vintage rims, nice interior, fender mirrors with rear louvers. A modern, reliable engine would be nice. (I was told not to mention fender flares or the G-nose, like I want on my Z, or I'd be sleeping on the couch)
6.) Mazda Miata NA1
Turbo, hardtop, lowered a little bit. Nice and simple and to the point. Must handle amazingly.
5.) Ford GT
Metallic shiny paint. No stripe. HRE wheels. Other than that, they are perfect from the factory.
4.) Shelby Daytona Coupe
No stripes, no decals, nothing over the top. Just pure power. Since an original is so hard to find, she said she'd gladly build a Factory Five Racing Type 65 Coupe. With a modern "Coyote Boss" (aka Ford Roadrunner) engine.
3.) Ariel Atom (Supercharged K20A)
Big go-kart? Big go-kart on the street!
2.) 1965 Ford Mustang GT Fastback (289 V8)
Her own restromod project that brought us together. Classic lines, modern engine and suspension, with a classic looking but nice interior.
1.) Shelby Cobra
She can go on for hours endlessly talking about these. She tells everyone she befriends about them and how much she wants one. I know for a fact that she will own one at one point in her life. It's inevitable.
In case you didn't notice the pattern, she loves black cars. Black with a little touch of chrome here and there makes the perfect combination in her opinion. She obviously loves the vintage metal a bit as well.